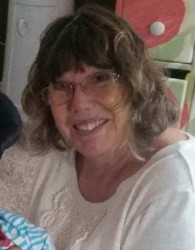 Bernice Dawes, Ph. D., age 72, passed away Thursday, September 3, 2015, at her residence in Cumby. She was born in Lamar County, on June 26, 1943, the daughter of John Tom and Musa Tennie (Dunham) Dawes.
Ms. Dawes was an Occupational Therapist. She actively attended Community Bible Studies and worked for the Civil Service Department of Defense.
She is survived by two daughters, Teresa Pritchett of Cleburne, and Gina Root of Houston; brother, Shelvy Dawes; sister, Tommie Jean Dickerson; grandchildren, Alexander Dickerson, George William Pritchett, Angela Pritchett, Valerie Moore, Laurie Pritchett, Michael Root and Stephanie Root; great-grandchildren, Skyler Moore, Tara Moore and Lily Dickerson.
She is preceded in death by her parents and sister, Janet Hall.