Shelby is a ten month old Vizula mix. Shelby was taken in by the Animal Shelter after she was dumped on the doorstep of the Shelter and chained to the outside post two weeks ago.
"I came back with a truck full of dogs and she was sitting there on the chain," Animal Shelter Officer Barbi Blanch said. "I knew she was nervous because she barked at me and ran off to the end of her chain, but after she realized that I wasn't going to hurt her she came to me."
Shelby tested negative on heart worms. She also has a gentle and friendly disposition and loves belly rubs, but is shy of strangers. Shelby will be involved in the offsite adoption event at Tractor Supply this Saturday, October 3, from 11 a.m. to 4 p.m.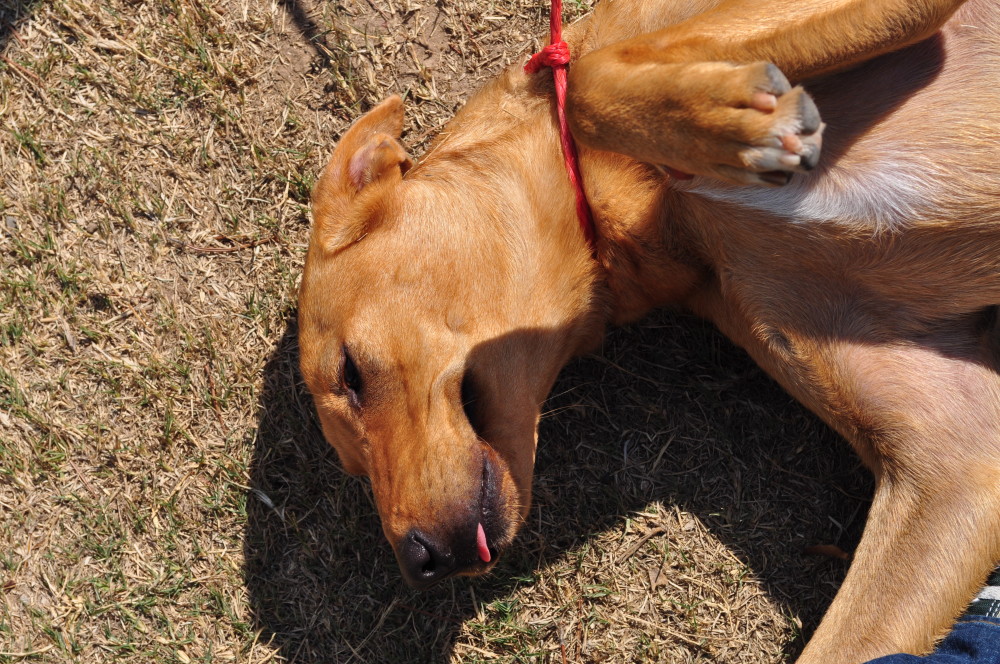 Animal dumping is considered a form of Passive Animal Cruelty in a court of law. Most forms of Animal Cruelty, both passive and active, are considered class B felonies after the passing of "Loco's law" in September 1, 2001. These felonies could result in up to $10,000 in fines and up to two years in prison. Some passive forms of Animal Cruelty are, however, considered misdemeanors instead of felonies.