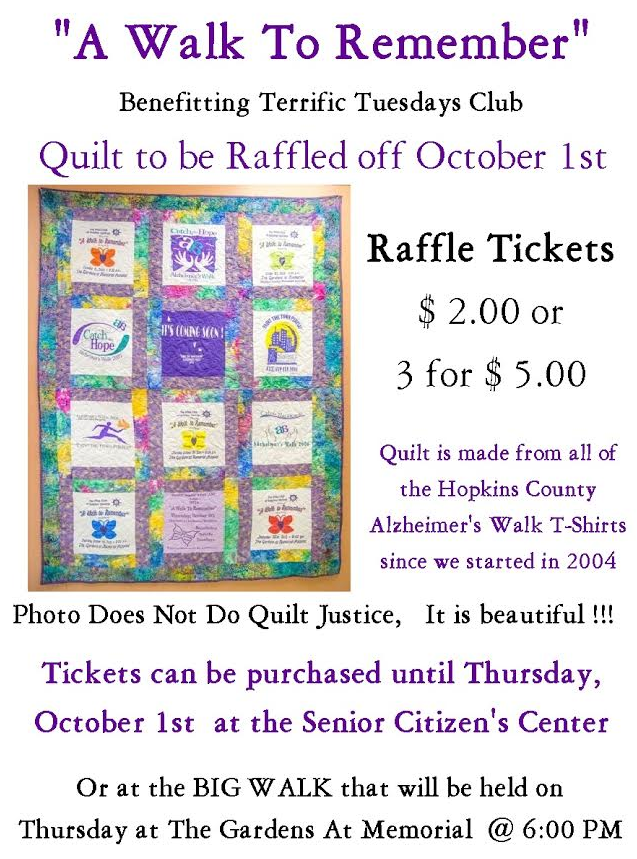 We are also selling chances to a Beautiful Quilt made by Doris Roberts from all of my
Alzheimer's Walk T-shirts since 2004.     The chances are $ 2.00 each or 3 for $5.00.
They can be purchased at the Senior Citizens Center.   Attached is a flyer with the Quilts
photo on it but the photo doesn't do it justice.  You need to come in a look at it.  The
drawing will be done at the BIG Walk on
October 1st
at the Hospital Gardens.