The 2015 Corvette Classic Rally & Show is coming to Sulphur Springs, Texas on October 24th at the Celebration Plaza.
This year's show will feature the new 2015 ZO6 Supercar as the "Feature on the Grass". Anyone with a 2015 ZO6 that wants to enter into the feature can call Roger Elliot at 214-801-3696. There will be parking for 200 Corvette cars at this year's show. People wishing to enter the 2015 Corvette Classic Rally & Show can do so at http://www.ssvetteclub.com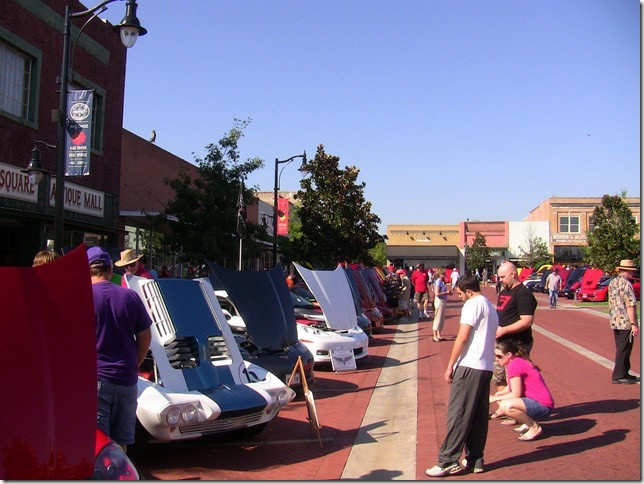 The 2014 Corvette Classic Rally & Show last year was a success with 162 total entries. The feature car last year was the C-1 model with three feature cars entered. Corvettes from Texas, Arkansas, Oklahoma and Louisiana were entered with over 500 guests in attendance.
The participants line up as early as 8am, and should all be in place for viewing by 10am.  Visitors are welcome to come and look over all of the cars until the show's end about 2:30 pm.