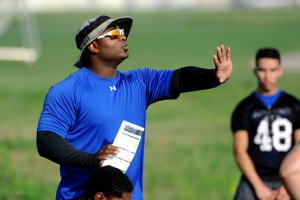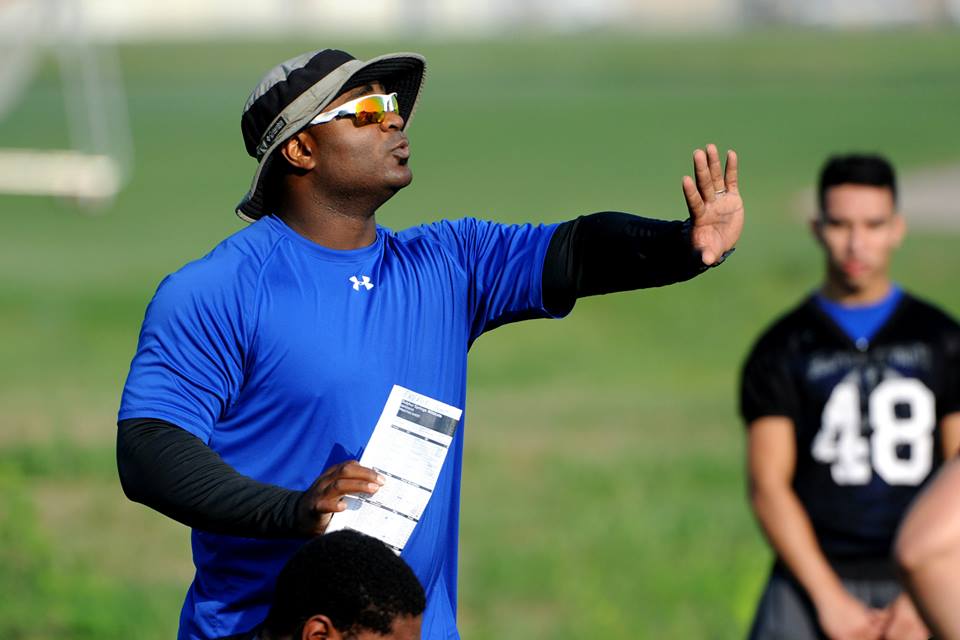 Wildcat Defensive Coordinator Triston Abron says the Rockwall Heath Hawks are extremely explosive on offense. The Wildcats face the Hawks Friday night at 7:30  in Prim Stadium.
The Hawks use two different quarterbacks and run a spread offense. A slot receiver is used as a second running back but not out of the backfield. He is often in motion, can catch the ball well, and provides distraction to assist others to get open to receive the ball. Abron said that the Hawks are young this year, but the Heath program seems to be cloning their teams year after year.
Coach Abron and his staff are also teaching the Wildcats a new defense the players like to refer to as The Dark Side. The defense is high risk, high reward according to Abron. Abron thinks the new style defense fits the personality of the Wildcat coaches and team this year.