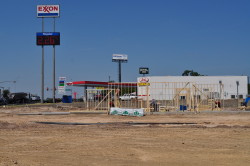 Work on new business ventures in Sulphur Springs is moving along quickly. Wendy's is under construction on Industrial Boulevard near Broadway. Dirt work preparing for foundation and parking area has been conducted over the past few weeks. Now framing has begun. Wendy's is hiring as they prepare for opening soon.
Hodge Chevrolet, located on Wildcat Way, is in the skeletal stages. Dirt work continues as steel beams are put into place. Progress for the dealership is behind schedule due to the winter and spring rains that separate their March 12th ground breaking and proposed September opening.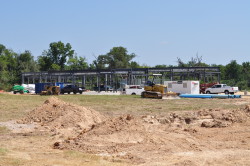 Jay Hodge, owner of the new dealership, stated that this has been a five year project that began with him working with his grandfather, James Hodge. The 15,000 square feet building, being constructed by Harrison, Walker, Harper of Paris, should be completed in September of this year. Hodge says the dealership will employ 20 people when it opens and would grow to 40 over time.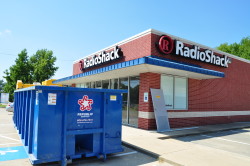 Remodeling is underway at the Broadway Street location that formerly housed Radio Shack. Hopkins County Memorial Hospital Board of Directors voted July 7, 2015, to  lease the building. The building will serve the hospital as an emergency express care facility. The facility will provide express medical care for Southside residents of the city and county, as well as any that desire to obtain services there. Questions regarding parking and the expansion of parking were present as the hospital considered the building but avenues of answers seem available. Delivery date for the facility will be on or before November 1st. The hospital will have the option to sublease the building should they so choose.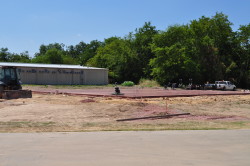 On Gilmer Street, an office complex is under construction near the Kyle Street, Gilmer Street intersection. Also under construction is the Sulphur Springs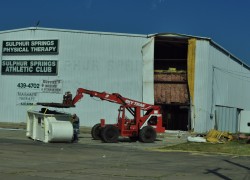 Physical Therapy building, they are adding a large component to the inside for therapy use. This therapy building is located on Industrial Drive.
Everyone be cautious to your surroundings around these locations, there could possibly be heavy machinery moving about.