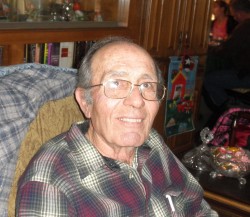 Stripling, Kenneth Paul, USMC Ret. passed away August 18, 2015 in DeSoto, Texas.  He was born in Dallas, Texas, on July 5, 1943 to Bruce Curtis and Louise Leona Stripling.  He spent his childhood in Miller Grove and Dallas, Texas, graduating from W.W. Samuell High School in 1961.  He then joined the U.S. Marine Corps.  He proudly served for the next 22 years, including 3 tours in Vietnam.  He later served in other important positions, ending his career in the JAG at Camp Pendleton, San Diego, California.  After a brief stint in northern California, he returned to Dallas and was appointed and served as the Clerk of the Court for the Fifth District Court of Appeals at Dallas, Texas for ten years before retiring again.  Never the slacker, Kenneth then became a farmer and feed store proprietor in Lone Oak, Texas.
He is survived by his wife, Joann Stripling, his children, Kevin Stripling of Tyler, Shannon Stripling of DeSoto, Paula Grigsby and spouse Jeff of Midlothian, and Leigh O'Dell and spouse Will of Waxahachie.  He is also survived by his grandchildren, sisters, brother, aunts, uncles, cousins and friends.
Many words could be written about Kenneth and what a wonderful person he was; however, to those who knew Kenneth, you don't need words to tell you what kind of man he was.  To those who did not know him, no amount of words could convey his character, courage, compassion and commitment.
Visitation is Friday, August 21, 2015 at West Oaks Funeral Home, Sulphur Springs, Texas.  Service is Saturday, August 22, 2015, at the Miller Grove Methodist Church, Miller Grove, Texas, with burial following at the Miller Grove Cemetery.  Memorials may be made to the charity of your choice.
Arrangements are under the direction of West Oaks Funeral Home.