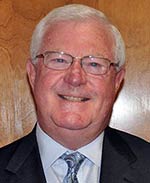 Mount Vernon ISD Board of Trustees named Dr. Mark Jackson to serve the district as Interim Superintendent. Dr. Jackson served the Kerrville ISD as Superintendent from July 1997 until June of 2002. He began his work as Superintendent at Burleson ISD in July 2002 until he retired in June 2010.
Following retirement, Dr. Jackson was Interim Superintendent at Keller for two months in 2012 and then at Mansfield ISD April-mid June 2015.
Mount Vernon will reimburse Dr. Jackson with a salary of $495.58 per day. The district will also reimburse for reasonable expenses incurred in the continuing performance of his duties including but not limited to hotels and accommodations, meals, rental car, and other expenses.