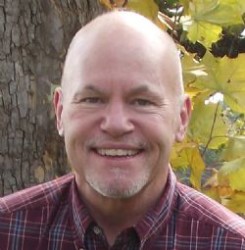 Heriel Michael (Mike) Ezell, beloved brother and uncle, went to be with the Lord on August 11, 2015, at Zale Lipshy Hospital in Dallas. He was born in Dallas, Texas on October 2, 1953 to H.M. and Hazel Nichols Ezell. His family later moved to Pickton where he attended school and graduated from Como-Pickton High School. His family always referred to him as Michael but his friends and co-workers knew him as Mike.
Michael began his working career as an oilfield supply salesman for Bell Supply in far south Texas and Florida and then for Romack Supply in Winnsboro and Henderson. This job carried him to some of the smallest and most remote towns in both states but he always made friends wherever he went. Following this, he worked for Dairy Queen and Subway in Winnsboro and finally for Lowe's in Sulphur Springs, again making lasting friendships. He was a loyal and dedicated worker and always had a desire to do his very best. His most important role though was as devoted son and caretaker of his mother during her final years. Michael's next important role was being younger brother to two sisters who tried to boss him and who loved him beyond measure.
Michael had a great passion for life, family and friends. He brought laughter and joy into many lives, especially that of his family. Frequent family gatherings allowed him to be the center of attention because of his pranks and funny or not-so-funny jokes. He loved to travel and often did with the family and with friends. Whether it was driving, flying or cruising, he was ready to go and was always planning his next trip. With him along, there was never a dull moment. He left everyone with incredible memories of great times whether at home or away.
Michael is survived by his loving sisters, Barbara Allen Romack and husband, Hal and Patsy Allen Bolton and husband Morris (Butch) Bolton, all of Sulphur Springs. He is also survived by nephews and niece: Greg Romack; Terry Bolton and wife, Sonja; Jeff Romack and wife, Kelly; and Tammy Bolton Raulerson and husband, Michael. Other survivors include his great-nieces and nephews: Chainie Bolton Collins and husband Jason; Chelbie Bolton Birdwell and husband Sonny; Cherish Bolton Henderson and husband Justin; Tacey Raye Raulerson; Landon Romack; Connor Romack and great-great nephew, Will Collins. Michael was preceded in death by his parents and grandparents, Melvin and Viola Nichols and Heriel and Mittie Ezell.
In lieu of flowers, memorials may be sent to Caney Baptist Church Cemetery Fund, c/o Billie Phillips, 160 FM 269 S, Pickton, TX 75471 or to a charity of your choice.
A memorial service is scheduled for 3:00 pm, Friday, at Beaty Funeral Home in Winnsboro. Visitation will be at 2:00, prior to the service. A private burial will be held before services at Caney Baptist Church Cemetery in Pickton.