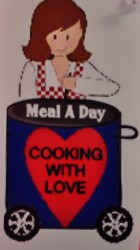 Meal-A-Day is short one driver for Tuesday mornings.  This will require about 1 hour of your time, from about 10:00 – 11:00.
No CDL required. Karon Weatherman heads up the local organization. Meal-a-Day feeds 140 to 180 people depending on the day and menu.
The vacant route will take approximately 1 hr to complete. Drivers will receive free lunch, and manifold blessings.Karon Weatherman is the Program and Marketing Director at the Senior Citizen's Center located at 150 Martin Luther King Blvd Sulphur Springs, Texas 75482.
Call (903) 885-1661 or email at [email protected]