Saturday, August 8th from 6pm- 10:30pm, there is a Fundraiser Concert at Celebration Plaza for Cystic Fibrosis. Seth Welborn is putting together this entire event. This event will coincide with the Celebration Market. The purpose of this event is to raise funds for the Cystic Fibrosis Foundation and to also help raise awareness of the disease.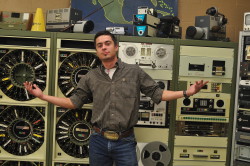 This event is free, but the community is encouraged to donate to the cause. Everyone please attend this event and give donations!
Musical entertainment will be provided by Seth Welborn, Southern Soul, and Tyler and the Tribe.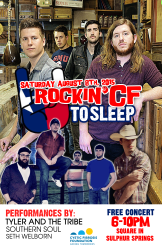 Cystic Fibrosis is an inherited life-threatening disorder that damages the lungs and digestive system.
For more information on Cystic Fibrosis, visit cff.org