Sweetie, a Chihuahua mix, is between two and three months old. She still has all of her baby teeth. She was surrendered by her previous owners to the Animal Shelter on August 21. Officers of the Shelter believe Sweetie is also mixed with Terrier. She is a very curious and adventurous animal, prone to exploring the Shelter whenever able.
"She gets along with pretty much everything," Animal Shelter Officer Brandi Blanch said. "She's very friendly, very loving, a cute little dog, and she's available for adoption."
Sweetie has not received any shots for rabies or worms nor has she been spayed due to her young age. The preferred age for an animal to be spayed or neutered is four months old at the least. She is scheduled to receive her first round of shots soon.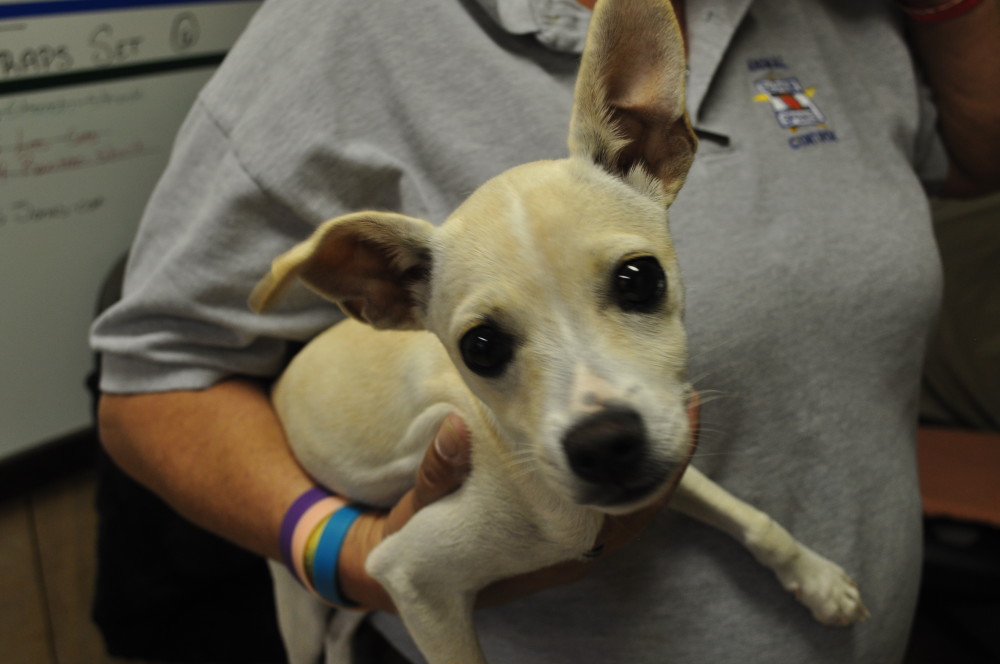 Recently, the Animal Shelter has had success in their number of animals adopted. Dallas Animal Shelters took on five animals from the Sulphur Springs Animal Shelter, all of which have been adopted there within the last week. Since starting their offsite adoptions in May, the Animal Shelter has had success adopting animals here in Sulphur Springs. Last week's Animal of the Week, Peanut the Cat, has been adopted.