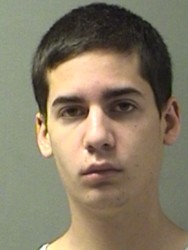 Ethan Reilly Will, 18, is in Hopkins County Jail following his arrest in Collin County. Will was arrested in connection with a break-in in Collin County but has been tied to a number of items taken in a recent Hopkins County burglary at a residence on State Highway 11. More arrests are possible. Hopkins County Sheriff's Chief Criminal Investigator Lewis Tatum said a saddle and several firearms were recovered which led to the arrest. He stated that serial numbers on the items provided by the owner enabled the find. Other arrests are expected to follow.
Tatum encourages local residents to record the serial numbers on valuable items and place those numbers in a safe place away from the items.
Will is being held in Hopkins County jail on a $10,000 bond.