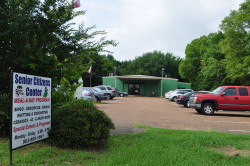 Every morning the volunteer cooks of Meal-A-Day arrive at the senior center at  7 am to prepare delicious meals for your local seniors. All meals are prepared and ready to deliver by 10 am.  About 120 to 180 meals are prepared each day. It's a well orchestrated process as each driver pulls up, loads coolers and crates then head off.
Director Karon Weatherman tells us they are almost always in need of volunteer drivers to fill the orders.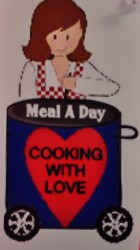 People not on the normal route, just wanting to pickup a meal or 2 or 4…. can call any morning and arrange a 'Walk Out".  Come in early and join in the Senior Activities going on every day.  Meal-A-Day gladly accepts donations.
For weekly Meal-A-Day ordering walk-outs call Karon Weatherman at (903) 885- 1661. Check with KSSTRadio.com for menus and volunteer opportunists.