The Animal Shelter Animal of the Week is a two year old German Shepard mix named Bentley. Bentley was delivered to the Animal Shelter after being found at the intersection of Lee and Texas Streets. Bentley is believed to have been dumped or left behind by former owners, due to the fact that he is house-broken and is friendly by nature.
"He does great with other animals," Animal Shelter Officer Barbi Blanch said. "He also does great with people. I've seen him around a couple of older kids, but I'm sure he wouldn't be too bad around younger kids. He's very clean, he just wants attention."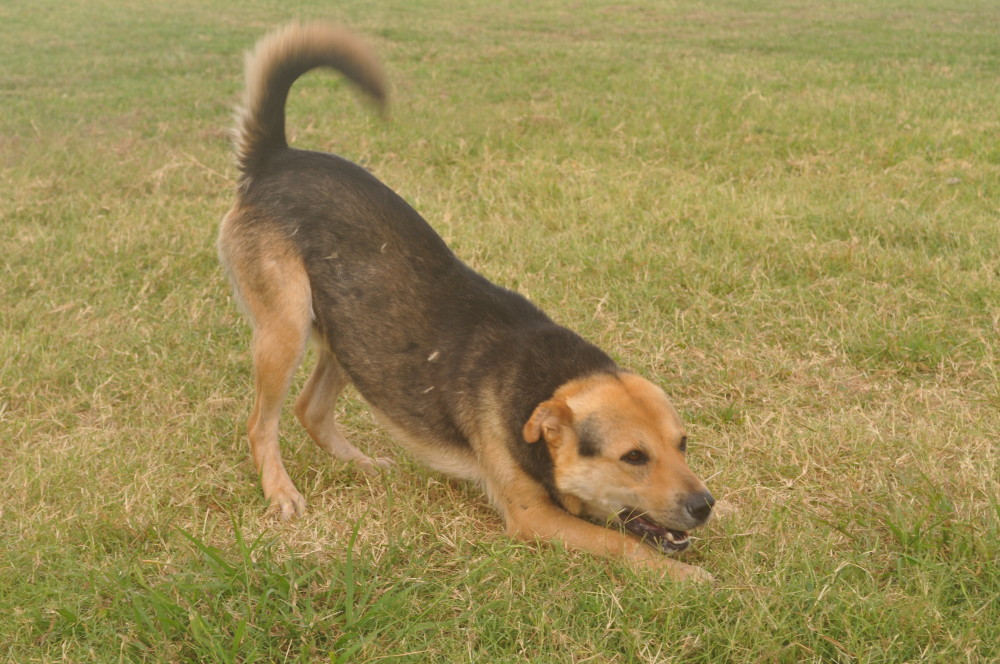 Bentley is, however, not neutered, and there is a possibility of him having worms  due to the fact that he is currently a Shelter animal with regular contact around other animals. Shelter Officer Blanch always recommends a vet check shortly after adopting any animal from any Shelter.
There is a $100 adoption fee for Bentley, which includes rabies shots and having him neutered. Bentley has been at the Shelter for a week and a half.
"[We keep animals] for as long as we can hold them," Shelter Officer Blanch said. "Like I said, he's a friendly dog and house-broken, so we're trying to push him getting adopted."