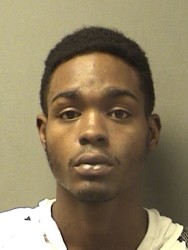 A $1.5 million bond was set Friday morning, July 3rd for Tilton Isaiah Joshua Mapps who now resides in Hopkins County Jail. Mapps is charged with murder. He was arrested Monday June 29th at 1:45 p.m. in Fort Smith Arkansas for the murder of Johnathan Traehan Young. Young died as the result of multiple gunshot wounds received June 8th at Pacific Park. Mapps, identified by witnesses at the scene, had fled and has been the object of a three week search by the SSPD, Texas Rangers, and the U S Marshal's office in Sherman, Texas. A stipulation of the bond is that should he make bail, he must wear a tracking device, according to B. J. Teer, Justice of the Peace.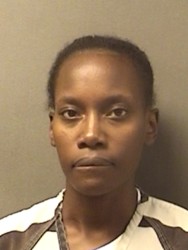 Also arrested Monday was Mapps' girlfriend Tressa Makin. She, too, resides in the local jail on a JP Teer set bond of $100,000 bond for hindering apprehension of a known felon.  A warrant had been issued for her arrest for hindering apprehension of Mapps shortly after the homicide was committed. She was arrested along with Mapps at the apartment where both was staying in Fort Smith.
Mapps was traced to Fort Smith by the U S Marshal's Service. Gilmore said the Marshall Service in Texas became involved at the invitation of local law enforcement since June 8. Monday, Gilmore and Texas Ranger John Vance joined the Arkansas Marshals who, along with the Fort Smith Police had staked out the apartment complex where Mapps was thought to be living. The Marshals orchestrated a surveillance gauntlet, according to Gilmore.
Mapps was being assisted in his attempt to evade arrest by several individuals, SSPD Detective Sgt. David Gilmore said. A decoy car was used in an attempt to draw law officers away from the scene. After the first vehicle had left with two police cars giving chase, a second vehicle was used in which Mapps laid down in the back seat and, in an attempt to hide from view, pulled a pink swimming pool floaty over him.  Gilmore said that the Marshal Service and the Fort Smith police worked together with a part of the force apprehending the first vehicle while the remainder of the force continued to watch the apartment. That group of officers was able to apprehend the second vehicle as Marshals converged on the vehicle as it was pulling away from the curb. Gilmore stated that even though the law officers had not worked together before, they were able to orchestrate the arrest as though they had worked on other arrests.
Following the arrest, Gilmore and Ranger Vance interviewed both Mapps and Makin. Mapps admitted shooting Young at Pacific Park on June 8. The motive for the shooting is still under investigation.