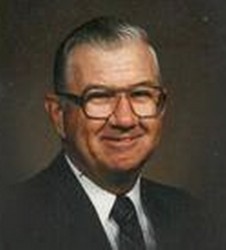 Faith, family, farm are three words that remind Hopkins County residents of their friend and neighbor, Brody Koon. Known state-wide for his work with registered Jersey dairy cows, Mr. Koon was known locally as a godly, meek, strength to his church and community. From a social media post by his granddaughter, Jandi, showing Brody sitting with his great-grandson singing "This Little Light of Mine" to preparations to honor his memory, family, neighbors, and friends mourn his death. Mr. Koon died Tuesday morning at Carriage House Manor in Sulphur Springs.
Funeral services for Brody Lee Koon., age 88 of Sulphur Springs will be held at 2:00 p.m., Friday, June 26, 2015 at First Baptist Church Sulphur Springs – Worship Center with Dr. Richard Jackson, Rev. Fred Lewis and Pastor Mark Bryant officiating.  Interment will follow at Sherley Cemetery with Daron DeWitt, Kody Koon, Michael Lawrence, Kyle Koon, Joshua Holland, Kory Koon, Casey Emerine, John Holland, Koyt Koon, Kade Koon and Chase Koon serving as pallbearers.  Honorary pallbearers are John Willis, Wayne Galyean, Maurice Flora, Glenn Friddle, Johnny Dobson, Charles Carter, Dick Pogue, Tom Glidwell and Bob Taylor's Sunday School Class.  Visitation will be held Thursday, June 25, 2015 from 6:00 to 8:00 p.m. at Murray-Orwosky Funeral Home.
He was born on November 27, 1926, the son of Herman Curtis and May (Stockton) Koon in the Bonanza Community.  He was a member of the First Baptist Church Sulphur Springs, where he served as Deacon Chairman, Vice Chairman, served on various committees and received the Deacon Emeriti's Award.  He served on the Sherley Cemetery Association Board, Sherely Water Board and on the Board of Directors of Peoples National Bank.  He served as Director of the American and Texas Jersey Cattle Club.  He received the Pioneer Dairy Award and various other awards including the Top FFA Award "American Farmer", Top FFA Regional Award "Star Farmer – Southern Region", Star Lone Farmer, and was State Vice President of the Texas Future Farmers of America.  He was a prominent business man, lifelong dairyman which included him breeding and promoting registered Jersey cattle that were sold in the U.S. and abroad.  He was most of all a loving husband, father, grandfather, great-grandfather, passionate about his faith and sharing the gospel message.
He married Mary McDonald on June 7, 1950 in Sulphur Springs.  She survives.
Other survivors include sons, Randy Koon and wife, Shelia and Kris Koon and wife, Miki, both of Brashear; daughters, Jana DeWitt and husband, Weldon of Sulphur Springs and Karman Holland and husband, Brad of Brashear.; grandchildren, Daron DeWitt, Kody Koon and wife, Breanna, Jandi Lawrence and husband, Michael, Kyle Koon and wife, Misti, Joshua Holland and wife, Tanna, Kory Koon and wife, Katie, Emily Emerine and husband, Casey, John Holland, Koyt Koon, Kade Koon and Chase Koon; great-grandchildren, Landri Lawrence, Sam Lawrence, Ayden Koon, Addyson Koon, Kase Saucier, Kynslee Koon, Kaydence Koon, Colter Holland, Emerson Koon, Addie Emerine and Gentry Emerine.
He was preceded in death by his parents; one brother, Marvis Koon; one sister, Juanita Koon and one grandson, Jace DeWitt.
Memorials can be made to the First Baptist Church Sulphur Springs, Youth and Children's Ministry, 116 Oak Ave., Sulphur Springs, Texas  75482.