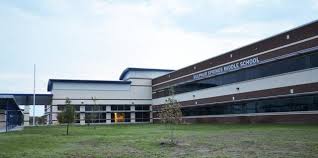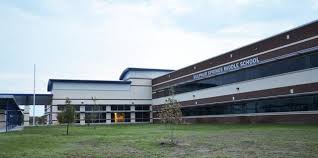 A Thursday afternoon meeting between several family members, two middle school classroom teachers, Middle School principal, and Superintendent Michael Lamb was called " a positive meeting" by Lamb. The meeting resulted from a complaint made to the school system regarding a "Ghetto Award" presented Wednesday in a Sulphur Springs Middle School Classroom. The Superintendent of Sulphur Springs schools said that a few steps to take resulted from the meeting and those will be presented in the executive session of the Sulphur Springs School Board Monday night.
Questions were raised Wednesday afternoon and Thursday morning regarding the "award" given to a Sulphur Springs Middle School Student. The award was titled the "Ghetto Award" and was given the student for saying "huh" more than any other student. A posting on Facebook by the student's family drew community and area attention to the award.
Michael Lamb, Superintendent of Sulphur Springs Schools, told KSST that the award was not a school sponsored award nor was the Middle School principal, Jena Williams aware that it was being given. Although the award purported to contain the principal's signature, the signature on the award is not that of the principal. The classroom teacher presented certificates to all the members of the class pointing out specific characteristics of the child's school year. According to Lamb, the Ghetto Award was the only one that was derogatory in nature. Thursday morning, Lamb said the incident was being investigated.
SSISD Administration issued a formal statement Thursday: "SSISD is aware of a set of awards that were handed out in a Sulphur Springs Middle School class.  These awards were teacher generated and only given to students in this teacher's class.  The awards are not endorsed by SSISD or Jena Williams, principal of Sulphur Springs Middle School. SSISD deems this action unacceptable and the matter is under investigation. SSISD wants to apologize to anyone that was offended by this action."