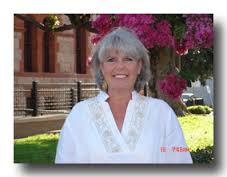 County Commissioner Precinct 1 Beth Wisenbaker announced she will not seek reelection during a press conference Wednesday morning at the Hopkins County Courthouse. In stating her intention, Wisenbaker stated that she is convinced there is something great in her future. However, she added, she needed to shut this door first.
Wisenbaker said her decision came after she had "thought long and hard about it and I prayed about it." She wants everyone to know in a timely manner regarding her decision. When she completes this term, she will have served as Commissioner Precinct 1 for 20 years. She said she has made a lot of good friends and her work has "truly been a joy being a public servant."
Asked about the low point of her time in office, she said that one cannot build a stable road without continual funding for that road. Pointing out that only one-fourth of her constituents live in the county on county roads, she said no one wants to increase taxes for one fourth of the population to drive. The high point of her term is the reconstructed courthouse, the county jail, and the road crew with whom she has worked.
Her announcement Wednesday was planned to give others the opportunity to consider the office. Sign up for the primary election opens in November according to Wisenbaker.