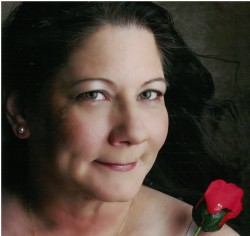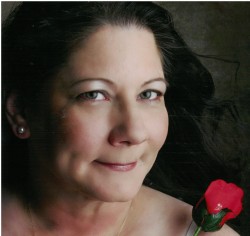 On Sunday morning May 31st, 2015, Lee Ann Keller passed away at the age of 58 after her battle with Lung cancer at the Hospice Austin's Christopher House, with her loving husband Kenneth by her side.  Lee Ann was born February 13, 1957 in Tyler, TX.  She is survived by her husband of 21 years, Kenneth Keller of Austin, TX; her mother Linda & stepfather Bill Jenkins of Kingsland, TX; her son Brandon Marrs & wife Alicia of Austin, TX; daughter Melissa Collie of San Marcos, TX; step-son Aaron Keller & wife Michelle of Austin, TX; step-daughter Robin Sweeney & husband David of Natchitoches, LA; step-sister Traci Jenkins, partner Todd & daughter Belle of Round Rock, TX.  Also, her 8 grandchildren: Tyler & Layla Collie; Benjamin Marrs; Samantha, Kandas & Carlie Sweeney; and Shallena & Trenton Keller.  She was preceded in death by her father Dwayne Putman, brother, Johnny Britt Putman, step-son Duane Keller, and Ben Mark Marrs father of Brandon and Melissa.
Lee Ann loved her family, her friends, and her sports.  She split time between Sulphur Springs and Garland, TX growing up, and attended East Texas State University after graduating high school.  Lee Ann and Kenneth fell in love in high school, and then went down separate paths for a while, until their paths reunited again 21 years ago in Austin with an amazing love for each other.  She deeply loved all of her children and friends, as well.  Lee Ann had a huge heart, loved to laugh, and greatly appreciated the love and support she received from everyone throughout all of her 58 years here on Earth, especially near the end.  As much as she loved Ken, her kids, and her friends, she may have loved her 8 grandchildren even more!  She went to every sporting event and school activity she could, and was almost always the one cheering the loudest.  She was so proud of them, and would have a surprise for them every time she'd see them.  Lee Ann also had a passion for sports.  You can bet that every time the Texas Longhorns or the Dallas Cowboys were playing football, if she wasn't at the event she was watching it at home decked out in her team's colors.  She learned early from her Daddy everything she knew about football, and remembered all the details of any big win or loss (with the brains she inherited from her Mom.)  Whether her journey's led her to Luckenbach or Honolulu, she was never afraid and always ready to have a good time.
Lee Ann's services will be held at 11:00 am, Friday, June 5, 2015 at Murray-Orwosky Funeral Home. Interment will follow at Yantis Cemetery with Patrick Matthews, Brandon Marrs, Sean Collie, Aaron Keller, Rodney Keller, and Kris Thornal serving as pallbearers. Honorary pallbearers will be Jana Hankins, Cindy Elder, Beverly Wilson, Traci Jenkins, Lygia Dunsworth, Angie Vokt, and Carrie Perez. Visitation will be Thursday June 4th from 6:00 – 8:00 p.m. at Murray-Orwosky Funeral Home.
In lieu of flowers, donations can be made to Hospice Austin's Christopher House on 2820 E. MLK Jr. Blvd, Austin, TX 78702.  Please go to their website hospiceaustin.org or call (512) 322-0747 to make a donation in Lee Ann's name.