With a line that literally 'runs around the block', people clamor to get their copy of the new book "Grey" signed by Author E.L. James Saturday morning.
The wildly popular author made an appearance at 'The Bookworm Box" here in Sulphur Springs.
At one point the line outside ran from Gilmer, to Davis, and around to Tomlison.

 Tickets to the event sold out quickly.  If you are thinking of running up to Celebration District for a quick signature, think again.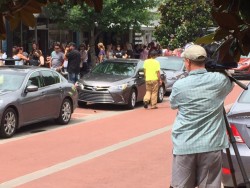 A Dallas TV Station (Channel 11) shoots footage of the crowd waiting to see author E.L. James.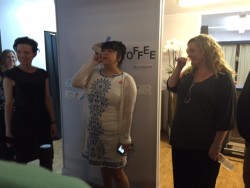 EL James addresses the crowd inside the Bookwormbox before the signing begins.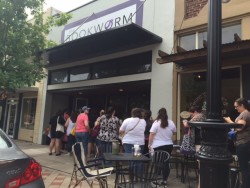 The crowd at the door of the Bookwormbox in Sulphur Springs for E.L. James.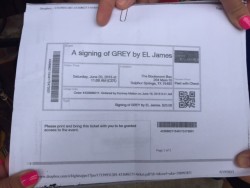 A fan of author E.L. James shows off her coveted ticket to be in the line for a face-to-face book signing with the author.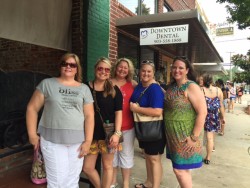 A group of "Grey" fans wait patiently down Main St. for their chance to have their book signed.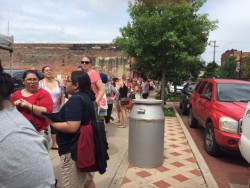 The crowd doesn't dwindle quickly, but everyone was in good spirits as they await their turn.