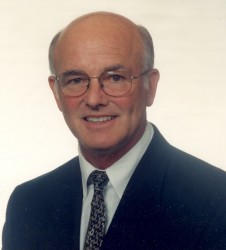 Pat Chase of Hopkins County announced today his candidacy for Commissioner of Precinct 1 in the Republican primary.
In announcing his candidacy, Mr. Chase has expressed his desire to continue to serve his community by being elected Commissioner on the County Court, representing the 1st Precinct.  "I have been involved with many local entities within the county and the city and I have always worked to provide a positive impact.  My efforts have been to improve the well-being of our citizens, promote the benefits of living in Sulphur Springs and Hopkins County, and be proactive in responsible business development.  The citizens of our county deserve a conservative leader that will be fiscally responsible with their tax dollars, and be an effective manager.  I will be accountable to all the citizens of the Precinct, the City and the County.  As Precinct 1 Commissioner I will serve with diligence to provide a strong business climate and a safe place for our citizens to live and prosper"
Chase and his wife, Patricia reside at their farm on County Road 1174(Switch Board Road) south of Sulphur Springs.  They have three daughters, Menzie Chase, of Sulphur Springs, Carrie Nuckolls and her husband Steve of Sulphur Springs, and Molly and her husband Mike Ormsby of Waco, Texas.  They have three grandchildren, Chase Berry, Saylor Nuckolls and Patrick Ormsby.   Mr. Chase is a member of First Baptist Church of Sulphur Springs.  He is a graduate of Louisiana State University and is a veteran of the United States Coast Guard Reserve.  He has served Hopkins County in many capacities, having been a member of the Hopkins County Civic Center Board, Hopkins County Agricultural Tax Advisory Board, Hopkins County Dairy Festival Board, Sulphur Springs Downtown Business Alliance, Sulphur Springs Rotary Club, Northeast Texas Livestock Association and served for many years as President of Shady Grove #2 Water Supply Corporation.  Mr. Chase has also served as Treasurer of the Hopkins County Republican Party and was the Congressional Aide to U.S. Congressman Ralph Hall, managing the United States Congressional office in Sulphur Springs, Texas.
In addition to Pat's Agricultural/Energy consulting business, he is a hay producer and breeds, raises, trains and works Belgian Draft Horses.
"Our community is a strong Christian community that has a great heart for service and giving.  I want to help grow that culture among all entities of government within the county and city by providing strong leadership with a high degree of cooperation".