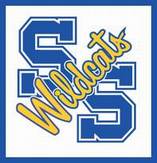 The Wildcats' baseball team is one of only four teams still playing in Region II in Class 5A.  Next up for the Wildcats:  the Prosper Eagles, 29-3 on the season.  Wildcats Baseball Coach Jerrod Hammack says the Eagles have a total of 20 home runs this season.  He has chosen to play them on a big field at McKinney Boyd.  Games are Thursday at 7 p.m., Friday at 7 p.m. and if necessary Saturday at 2 p.m.
In game two of the best of three series, the Wildcats' came from behind to defeat Corsicana, 6-3 Friday night in Sunnyvale. Corsicana jumped out in front in the third inning scoring three unearned runs.  The Wildcats closed the gap to 3-2 as Ethan Phillips drove home two runs with a double in the fourth.  In a four run sixth, the Wildcats tied the game at 3 as Larry Pryor had an RBI single.  Carson Hicks' bases loaded walk gave the Wildcats the lead.  Kade Hudgins drove in two insurance runs with a double. Ben Brooks got the pitching win allowing no earned runs and five hits.
In game one, the Wildcats pitching ace Tyler Follis threw a no-hitter to defeated Corsicana, 8-0 in Sunnyvale Thursday night.  Seven of nine Wildcats batters got a hit as the Wildcats pounded out 12.  Ben Brooks was three for three with two runs scored.  Landon Brock, Larry Pryor and Kade Hudgins drove home two runs apiece.  Hudgins two RBI's scored on his triple to the deepest part of the park in left centerfield.  The Wildcats go for the clincher Friday night in Sunnyvale with Ben Brooks on the mound.