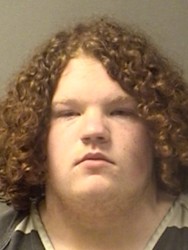 Hopkins County Sheriff's deputies and investigators have been busy during the month of May making arrests in connection with burglaries.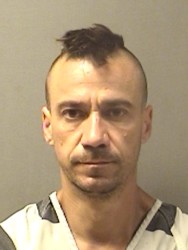 Sunday, May 24th was noexception. A 17-year old Sulphur Springs man, Jordan Matthew Williams  was arrested just before 11 a.m. Sunday after his vehicle had become stuck in the mud. The man was accused of breaking into several vehicles on County Road 1171. The male is in Hopkins County jail with bond set at $30,000.
Just before 7 p.m. Sunday, deputies investigated a report of a suspicious vehicle outside a residence along I-30 East. A deputies approached, the saw a man and woman coming out of a residence. They were captured on a camera entering the home and taking items. A 43-year old man, Peter Anthony Weir IV, and a 37-year old woman, Danielle Christine Logan, both from Wills Point were taken into custody. Both face a charge of burglary of a habitation. The woman is also wanted on a warrant in Hunt County for unauthorized use of a motor vehicle. The man is also wanted on a Hunt County warrant. Both are in Hopkins County jail with bond set at $35,000 each.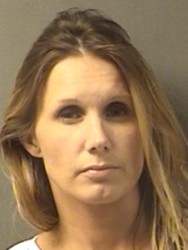 Other arrests for burglary this month include: Monday, May 18th when two adults and one juvenile were arrested Sunday as Hopkins County Sheriff's Criminal Investigators continue to apprehend those responsible for a rash of burglaries in the county. Zachary Van Nguyen, 20, and Sapphire Finney, 18, were arrested for engaging in organized criminal activity related to four burglaries in the south part of Hopkins County. Tuesday morning Nguyen was arraigned on two counts of organized criminal activity and bond was set at $40,000 on one and $25,000 on the other. Finney's bond on two counts of organized criminal activity was set at $40,000 each. The juvenile involved in the case was placed in juvenile custody in Greenville.
On Friday, May 15th, James Alexander Pringle, 24, was arrested by Hopkins County Sheriff's officers assisted by Quitman law enforcement. According to Hopkins County Criminal Investigator Lewis Tatum, Pringle, who was living in a shed in Quitman, has been identified as one of the individuals who have been burglarizing homes and autos in the county. Pringle's activity was identified as specifically in the Peerless area.  Saturday morning Justice of the Peace Brad Cummings set bond for Pringle at $20,000 for Burglary of a Habitation.