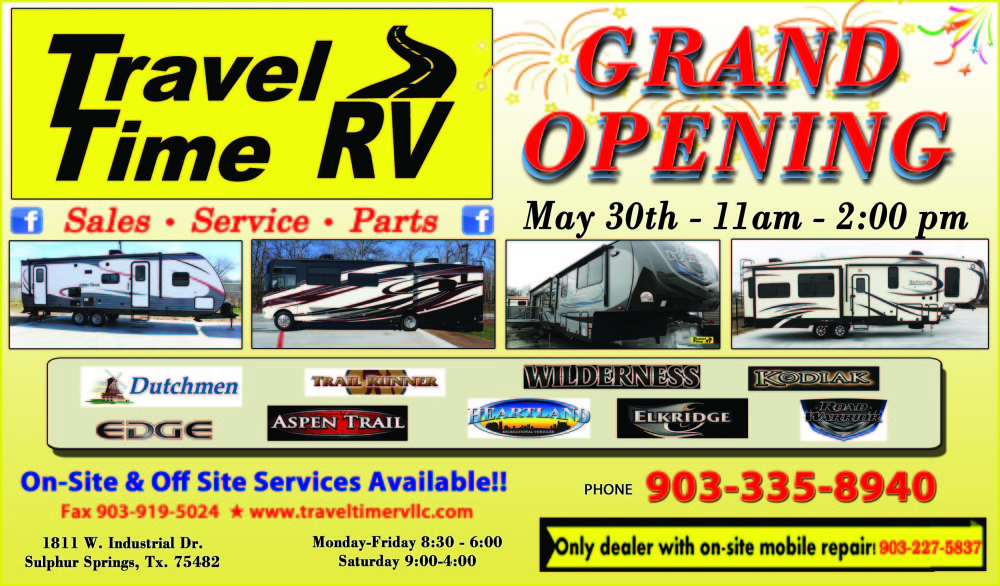 Travel Time RV here in Sulphur Springs suffered minor sign damage during the recent Memorial Day storm.  But a damaged sign won't deter them from providing RV sales and service. Kyle Springer, Internet, Sales & Finance Manager assures that no RV's were damaged during the recent storm.
The original March date for the Grand Opening was postponed due to an ice storm. However the show must go on and the Grand Opening Celebration will commence Saturday May 30th from 11am – 2pm.
Roy McGahee and Jeremiah Phillips will preform the official ribbon cutting at 12 Noon.
Several Door Prizes we be awarded, but you must be present to win.