by Morgan Smith, The Texas Tribune – May 11, 2015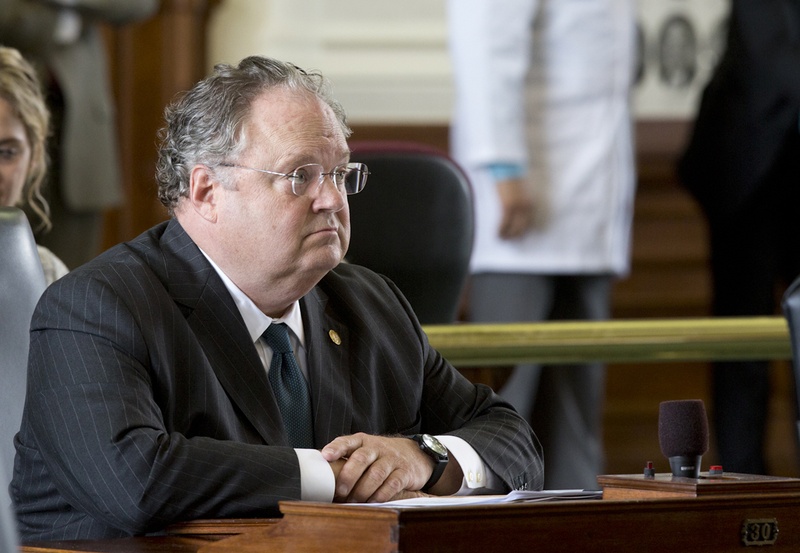 The so-called Pastor Protection Act — a bill that clarifies clergy members' right to refuse to marry same-sex couples — tentatively passed the Texas Senate on Monday.
After a brief debate in which several Democrats questioned the necessity of the measure, lawmakers approved Senate Bill 2065 along nearly party lines with a 21-10 vote. State Sen. Eddie Lucio Jr., D-Brownsville, sided with the chamber's 20 Republicans. Final passage is expected Tuesday.
State Sen. José Rodríguez, an El Paso Democrat who voted against the measure, questioned whether it could be used to justify a refusal to perform interracial marriages — shielding religious officials from prosecution "no matter how extreme [their] views are."
Pointing out that same-sex marriage is banned in Texas, state Sen. John Whitmire, D-Houston, asked what problem the bill was trying to fix.
Whitmire said it was "unheard of" that a same-sex couple would try to force a pastor to perform a wedding ceremony if that pastor did not accept their marriage.
"They just want to be left alone to love their partner. They want to get married with clergy in a setting that embraces that union," he said.
A challenge to the state's ban against same-sex marriage is pending in the U.S. 5th Circuit Court of Appeals. The U.S. Supreme Court is expected to rule on four same-sex marriage cases in other states in June. Some expect the Supreme Court could rule in favor of striking down same-sex marriage bans nationwide.
The bill's author, state Sen. Craig Estes, R-Wichita Falls, suggested on the floor Monday that his measure would be needed if that became the case.
He also dismissed concerns about its unintended consequences. The legislation was about protecting pastors "who have a strong religious belief " against same-sex marriage, he said.
"It is not my intention to discriminate against anyone with this bill," he said.
This article originally appeared in The Texas Tribune at http://www.texastribune.org/2015/05/11/senate-clarifies-pastors-right-refuse-gay-marriage/.