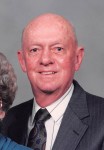 Funeral services for Richard Wallace "Clem" Clement, age 95, of Sulphur Springs will be conducted at 2:00 p.m., Sunday, May 17, 2015 at West Oaks Funeral Home Chapel with Rev. Charles Moore officiating. Interment will follow at Sulphur Springs City Cemetery. Visitation will be held from 1:00 to 2:00 p.m., prior to service time. Honorary pallbearers will be John Christopher Clement, Natalie Ann Clement, Tommy Shelton, Lynn Shelton, Joe K. Shelton, John Campbell, Martin Allain, Ben Dickerson, and Jack Dickerson. Mr. Clement passed away on Thursday, May 14, 2015 at Carriage House Manor.
He was born on February 17, 1920 in Bay City, Texas the son of John Essery Clement, Sr. and Vera Moore Clement.  He married Marjorie Jane Reynolds on October 11, 1947 in San Antonio, TX.  She preceded him in death on February 9, 2014.
He attended Victoria Jr. College for 2 years before enlisting in the United States Army Air Cadet Corps in July 1940.  He was commissioned as a 2nd Lieutenant Army Air Corps in September 1941.  He was with the first B-17 Bomb Group to fly to England to enter WWII Western European Theater.  He was in the first "All-American" air raid against Germany on January 27, 1943 with 50 bombers striking Wilhelmsharen.  He completed his 25th combat mission in June 1943.  In July 1943 Capt. Clement was awarded the Distinguished Flying Cross and Air Medal with three Oak Leaf Clusters as a B-17E Flying Fortress Navigator. In June 1950, he was qualified as a navigator, bombardier and radar operator. He flew in B-17's, B-29's, and B-36's during his service career.
He was assigned to Carswell AFB, Ft. Worth, TX in January 1951 and was promoted to Lt. Colonel in June 1951.  Clem remained at Carswell AFB flying in B-36's with the 9th Bomb Squadron until he resigned from the Air Force in March 1953 to attend pharmacy school at The University of Texas. He graduated "with High Honors" in January 1956 and moved to Sulphur Springs.
He practiced at Askew and Buford Pharmacy on the downtown square from 1956 until his retirement in 2007. He received a 50 year service award from Texas State Board of Pharmacy in 2006. Clem was known locally to many as a proud Texas-Ex and avid Texas Longhorn Fan. The Eyes of Texas are upon you, Hook'm Horns! "Clem".
He is survived by his son, Carlisle Clement and wife Carol Ann Clement, granddaughter, Natalie Ann Clement, grandson, John Christopher Clement, sister, Helen Martin, numerous nieces, nephews, and their families, as well as caregivers, Margaret Harris, Lillian Childs, and Pat Morgan.
In addition to his wife Marjorie, he was also preceded in death by brother, J.E. Clement, Jr., sisters, Florence Louise Morgan, Margaret Moore Barrett, and June Horton Hodges.
In lieu of flowers, memorials may be made to the Hopkins County Military Coalition, 147 Fore St., Sulphur Springs, TX 75482, Sulphur Springs City Cemetery Society, P.O. Box 651, Sulphur Springs, TX 75482, or the American Cancer Society, www.cancer.org.
Arrangements are under the direction of West Oaks Funeral Home.