Editor's note: This column is a part of a series from local writers. The series is curated by Herald Democrat columnist Jerry Lincecum.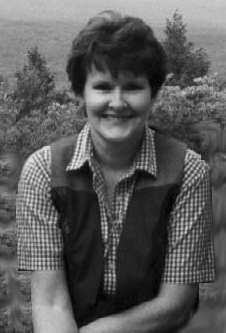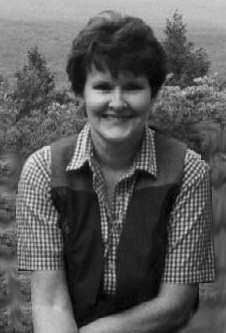 I grew up in Brinker, Texas, U.S.A., the Hub of the Universe, east of Sulphur Springs in Hopkins County, a community that had more characters per square mile than any other place in the world. Practical jokes abounded, and my dad's stories of his growing up in Brinker kept us in tears of laughter. It was only after I was grown that I realized he was probably chief among the characters when he was at his prime. This is the story of one of his best pranks.
His target was a store owner, will call him Smith. The scheme was set in motion by accident. Someone dumped out a beautiful but very pregnant border collie dog at Smith's store. He grumbled for several days about having to feed her and about the "town" people who dump animals out in the country. When he decided he was going to have to shoot her before she had the puppies, my dad said he would take her. He said he needed a good cow dog; in reality, he had a soft heart where animals were concerned. So, much to my delight, he brought Shep home with her belly dragging the ground. In only a few days we heard strange noises coming from under my bedroom.
With great difficulty Daddy managed to get his 6-foot-2-inch frame under the house, and I brought him a big bucket. Soon he handed it back to me filled with fat and fluffy puppies. I was ecstatic. Soon he yelled, "Where is the bucket?" Before long, we had 13 puppies and all were fat and fluffy except one. As my grandmother delicately put it, Shep had room at the table for only 12, so I fed the runt with a bottle and he thrived and did well. When the puppies were about six weeks old, I began to notice Daddy with a gleam in his eye, and he began to laugh at odd moments. A scheme was afoot, but he did not let us kids in on his devious plans.
Daddy took $25 to his uncle, Dewey, who did not live in Brinker and gave him his instructions. A few days later Dewey went to Smith's store and asked if my dad might be there. When Smith said he hadn't seen him that day, Dewey gave Smith $25 to give to Daddy. He said that Daddy said he could have the pick of the litter for $25, and since no one was at our house he would just pick out his puppy and go home. The next day when Daddy went to Smith's store, Smith gave him the $25 and an inquisitive look. Daddy just thanked him and put the money in his pocket with no explanation.
This happened 12 more times with slight variations. The same $25 went to 13 different friends and relatives, who all left it with Smith to be delivered to Daddy. By the time the last puppy had been sold, Smith figured he had lost 13 times $25 or $325 (which was worth about 10 times as much then in the 1950s as it is now) by giving away the dog that laid the golden puppies. He stayed mad at Daddy until he found out it was a prank; then all was forgiven. It was all right to tease him, but you had better not get to his pocketbook!
We thought we would never get rid of the puppies. It is easy to find 13 people willing to be your partner in crime, but hard to find that many willing to take a puppy. We finally gave away a dozen of them, and I got to keep the runt as my very own.
Jo Ann Cross of Wolfe City is a retired high school math teacher and the winner of several prizes in the Telling Our Stories contests. She has published a collection of short stories entitled "Memories, Musings, and Mischief."
– See more at: http://heralddemocrat.com/opinion/local-commentary/reminiscent-shaggy-dog-story#sthash.v9c9LPmz.dpuf