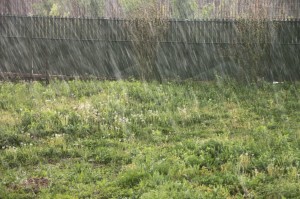 At least one National Weather Service forecast says there's a good chance our rainy weather may last for a while. Sulphur Springs City Manager Marc Maxwell keeps us with those forecasts.
The National Oceanic and Atmospheric Administration (NOAA) issued as statement Monday May 18, that there is an 80% probability that we will remain in El Nino until the end of the year and a 90% chance that we will remain in it until the end of summer, according to Maxwell. Maxwell said that means "a lot more rain."
El Nino brings moisture to the Plains area and creates drought for the West Coast.