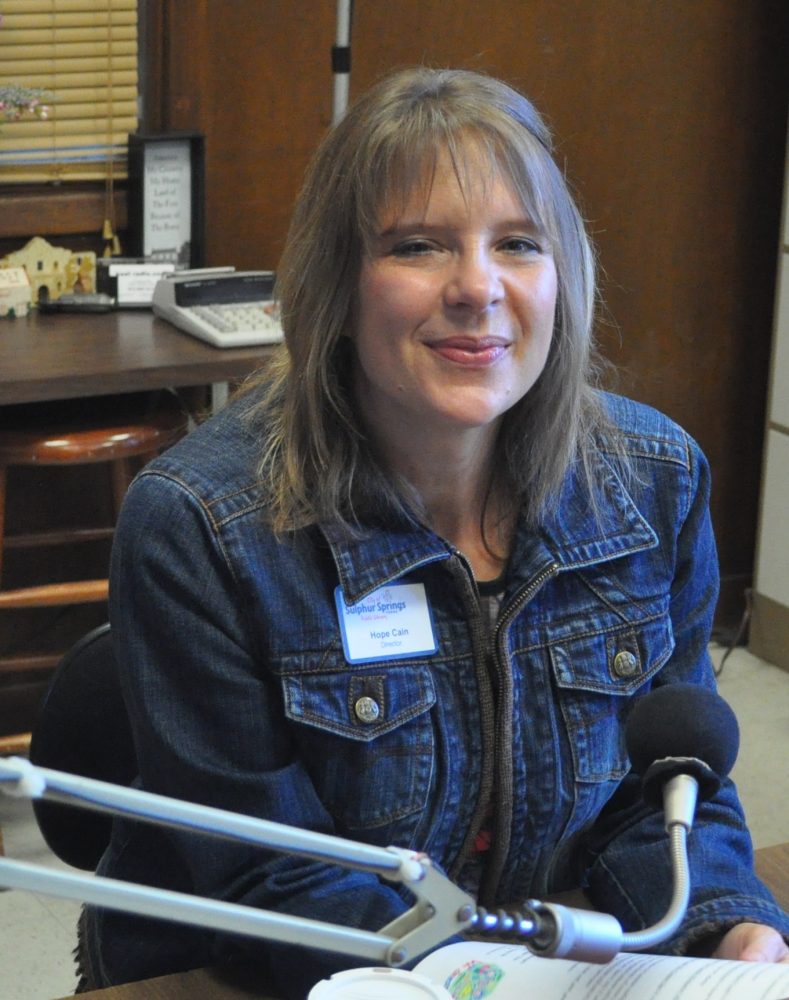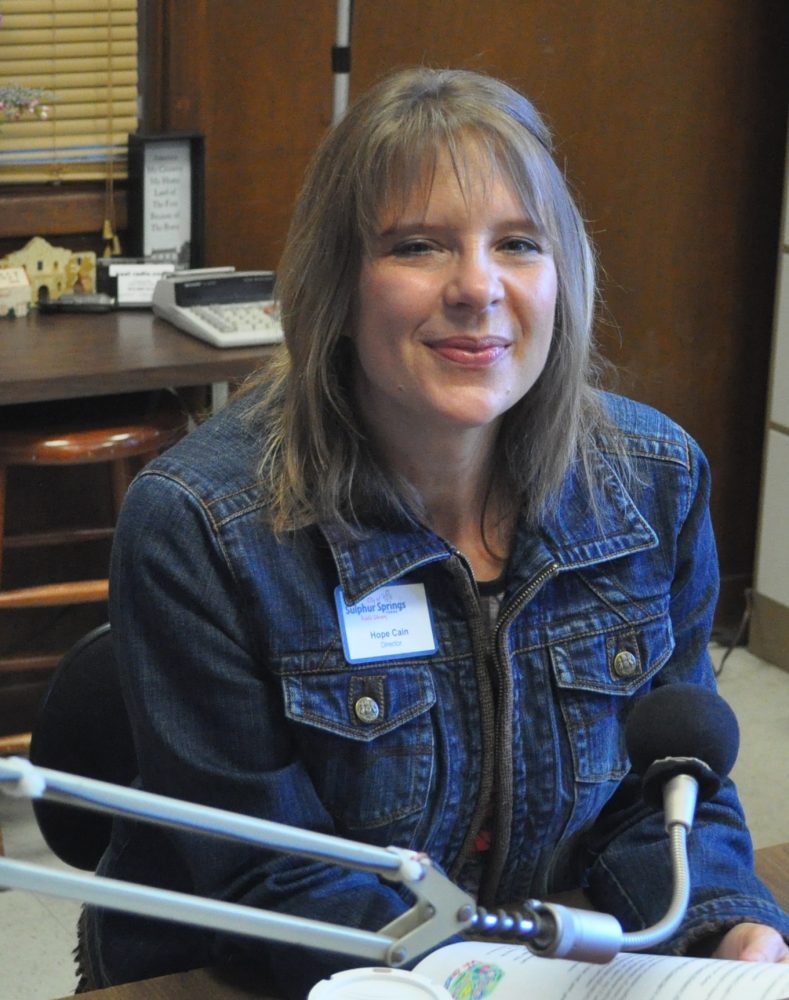 Hope Cain, librarian, announces the Summer Reading Program for the Sulphur Springs Public Library.
Every Monday in June and July is "It's your Mission Monday"
Your mission, if you choose to accept it, is to check out a book from the library! Each child that checks out a book with his own card gets to choose a prize in our treasure chest!
Each Tuesday and Thursday offer Storytime!
To better serve our community we are offering our weekly Storytimes twice each week. You can come on Tuesday morning at 10am OR Thursday evening at 6pm.  Each week we will build another part of a superhero costume.
June 9 and 11 introduce the superhero theme and choose our superpower, symbol and colors!
June 16 and 18 we will make a mask to protect our superhero identity!
June 23 and 25 we will make shoe wings for our feet to give us speed!
July 7 and 9 we will make blaster cuffs for those cool superhero moves!
July 14 and 16 we will finish the Storytimes off with the iconic superhero cape!
June 4 – 5-7pm The PETTING ZOO will kick off the Summer Reading Program!  Thirty (30) animals, animal food for sale and photo opportunities everywhere! Be sure to get your child a wrist band and be in the drawings for prizes.
July 21 –- 2 shows –Brett Roberts Magic Show – Heroes Around the World
2pm at City Hall – no limits – no sign ups
6pm LIMITED SEATING in the library- sign ups required
Heroes Around the World combines magic, and puppets. Not all heroes wear capes and costumes. Join Brett while he searches the world for heroes. There are different values that make a hero. Throughout history people have shown that they are worthy of the title "Hero". This magic show will give examples of six of those values and will show how anyone can be a hero. This program combines fast paced magic, puppetry and storytelling. Children will be having so much fun they won't realize they are learning. But, when they leave, they will have the skills they need to be heroes.
July 30 – 6-8pm HeroTown – this is our hero version of Community Read In.  All of our local heroes will be here reading to the kids, showing what real heroes do everyday…CARE! Each child that turns in a reading log will get a prize and top reader prizes will be awarded
Hot dogs generously donated by Grocery Supply,
Drinks generously donated by Brookshire's