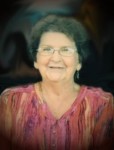 Mrs. Mary L. Hunt, age 78, of Winnsboro, passed away on Tuesday, May 5, 2015 in Winnsboro. Mary was born in Wood County on January 3,1937 to the late L.C. and Bernice Harrison Darby.
She owned and operated the Mary Hunt Insurance office in Winnsboro for the last 30 years. She was a member of the First Baptist Church of Winnsboro, the Winnsboro Pilot Club, and she helped maintain the Pocket Park in downtown Winnsboro.
She was preceded in death by her parents; her husband of 54 years, Mr. Roy Hunt on December 5, 2009; and a brother, Bill Darby.
She is survived by her daughters, Lori Gorman and husband Will of Winnsboro, Amy Powell and husband Michael of Quitman; brothers, Duane Darby of Keller, Harry Darby and wife Shirley of Coke; grandchildren, Weston Gorman of Lindale, Annie Hawkins of Johntown, Shanna Littlefield and husband Chad of Cartwright, Lacy Horn and husband Chris of Mt. Pleasant, Salina Tullos and husband Anthony of Magnolia; seven great-grandsons, and two great-granddaughters.