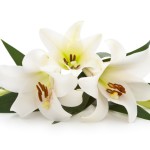 Judy Carroll Mills, age 67, of Saltillo was taken up to her Heavenly Father during the early evening hours of May 15, 2015 at her home, surrounded by her loving family.  Mrs. Mills was born to the late Mr. Marvin Moreland and the late Mrs. Ruth Abbott Wilson on September 1, 1947 in Commerce, TX.  On September 27, 1963 she married the love of her life, Mr. Clovis Mills, and after 51 years of a beautiful life together and raising their family, he survives.
Judy loved many things in her life.  She worked 40 years as a farmer and dairywoman alongside her husband, Clovis.  Judy was completely devoted to her husband, children, and grandchildren.  But what she loved most was spending time with her grandchildren.  Her grandchildren had an enormous love and respect for their "Nanny."  She always went beyond expectations to make certain they were all taken care of.  If there was ever such a club known as "The Grandmother's Club" she would have been an honored member.  She was known for playing games with them and taking them fishing, and cooking their favorite meals.  She attended all of their school activities and every ball game.  Judy and her grandchildren shared many various outings and vacations together and she always had a way of making birthdays and holidays extra special.  She was a living testimony to the virtuous woman who is described in Proverbs Chapter 31.  She loved the Lord and when her favorite pastor, Pastor Arnold Murray, was on television, you could find her faithfully watching and listening to him preach God's word.
Mrs. Judy Carroll Mills is survived by two daughters, Marlanea Vicks and husband Ricky of Mount Vernon, TX; and Shawna Blackburn and husband Loren of San Antonio, TX; one son, Yancy Mills of Saltillo, TX; eight grandchildren, Landon Lane and wife Carolyn of Rockwall, TX, and Dayton Lane and Dillon Lane of Mount Vernon, TX, Alexander Blackburn, and Easton Blackburn of San Antonio, TX, Colby Mills of Sulphur Springs, TX, Brennan Mills of Harmony, TX, and Breanna Yager and husband Josh of Sulphur Springs, TX; and one granddaughter-in-law, Sarah Williamson.  She is preceded in death by two brothers, Bobby Moreland and Larry Moreland, and one sister, Vikki Talley.
Visitation will be at Sam B. Harvey Funeral Home on Monday, May 18, 2015 from 6:00 to 8:00 pm.  Mrs. Mills' funeral service will be on Tuesday, May 19, 2015 at 2:00 pm at Sam B. Harvey Funeral Home with Loren Blackburn officiating.  Interment will follow at Old Saltillo Cemetery.  Serving as Pallbearers will be Darren Conway, Shannon Moreland, Tony Moreland, John Talley, Larry Thompson, and Josh Yager.  Serving as Honorary Pallbearers will be her grandsons, Landon Lane, Dayton Lane, Dillon Lane, Alexander Blackburn, Easton Blackburn, Colby Mills, and Brennan Mills.
The family requests that donations be made to Legacy Hospice, located at 301 Gilmer St. Suite A,
Sulphur Springs, TX 75482   Phone: (903) 335-8901
Funeral arrangements are under the direction of Sam B. Harvey Funeral Home