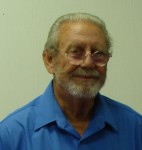 Hugh Francis Wilemon began his life in heaven on May 3, 2015, leaving behind his wife of 37 years, Merle Lynn Wilemon and three sons: Hugh Kevin, James David (JD), and Geane Albert Wilemon and granddaughter, Cara Lynn Labeth Wilemon "Little Red". He is also survived by a daughter and son-in-law, Nikki and Josh Chambers as well as "his Little Man" Ethan Marcus Chambers. He also has a cherished granddaughter, Mindy Sims.
Hugh was born on January 23, 1939. He was welcomed into heaven by his Lord and Savior Jesus Christ, his parents, Jett McClellan and Clara Boren Wilemon, his brother Robert Dean and a host of other brothers, sisters, and friends.
Visitation for his family and friends will be at West Oaks Funeral Home on Wednesday, May 6, 2015 from 6:00 to 8:00 p.m. Services will follow on Thursday, May 7, 2015 at 4:00 p.m. at West Oaks Funeral Home Chapel.  Following the service, his earthly remains will be laid to rest at City Cemetery with Military Honors by the Hopkins County Coalition and Josh Chambers, River Watts, Dakota Watts, Stephen Sutton, Geane Albert Wilemon, and James David Wilemon serving as pallbearers.  Arrangements are under the direction of West Oaks Funeral Home.