by Ryan McCrimmon, The Texas Tribune – May 11, 2015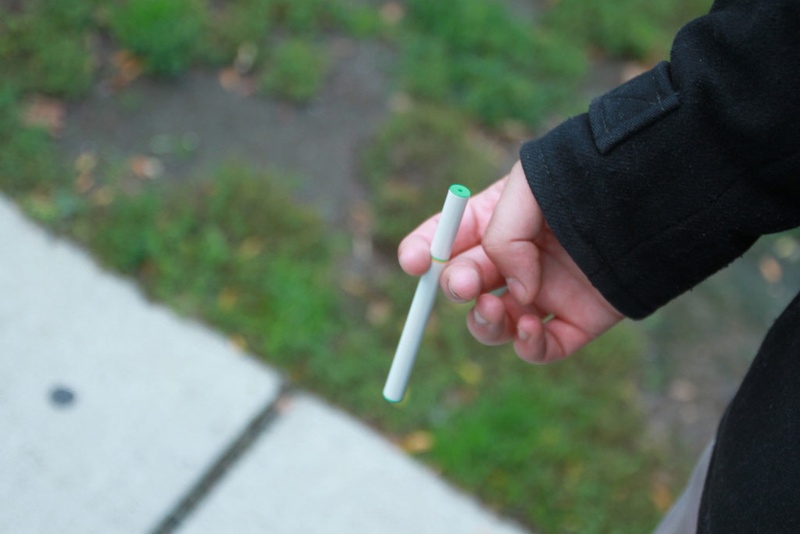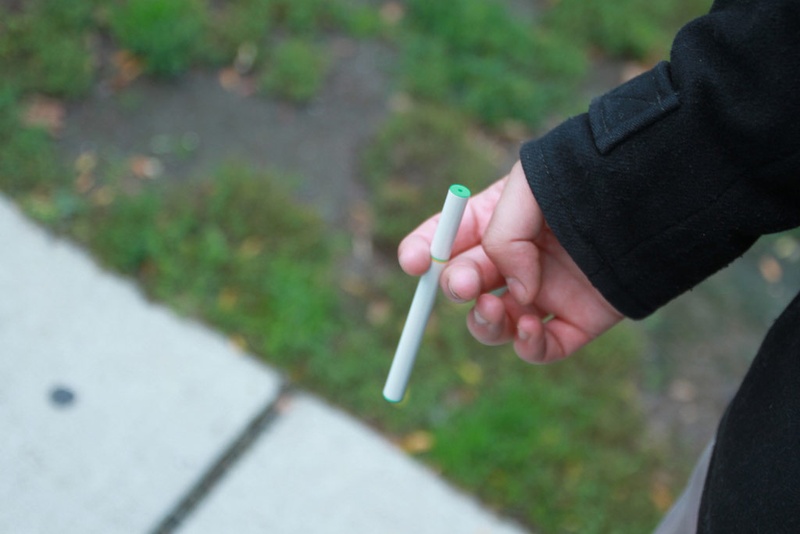 Texas moved a step closer to banning the sale of electronic cigarettes to minors after the state House gave early approval Monday night to a measure that lawmakers say would prevent young Texans from purchasing dangerous nicotine products.
House members voted 123-20 in favor of a proposal by state Rep. Carol Alvarado, D-Houston, that extends current restrictions on tobacco products to e-cigarettes. Texas retailers are banned from selling cigarettes and other tobacco products to customers younger than 18, but the sale of e-cigarettes isn't currently regulated.
Electronic cigarettes are considered less toxic than traditional tobacco cigarettes because they create vapor instead of smoke, but e-cigarettes also contain the addictive substance nicotine. They're often marketed to smokers as way to help them quit tobacco cigarettes, but health officials say there's not enough evidence to support that claim.
Officials also warn that e-cigarettes could act as a gateway to more harmful tobacco products for young users.
"As a parent, I'm not comfortable with this situation," state Rep. Nicole Collier, a Democrat from Fort Worth and one of the authors of the e-cigarette bill, said at a House committee hearing in March. Right now, she said, her 14-year-old daughter could walk down the street from her school, enter a store and legally purchase an e-cigarette.
Texas is one of eight states that allow minors to buy e-cigarettes, according to the National Conference of State Legislatures.
Similar e-cigarette legislation by state Sen. Juan "Chuy" Hinojosa, D-McAllen, passed the Senate in March and was sent to the lower chamber. A House committee changed Hinojosa's measure, Senate Bill 97, to match Alvarado's proposal, House Bill 170, and the full House initially approved the measure Monday. If it receives final approval, it will return to the Senate, which will then decide to either approve the changes or try to resolve its differences with the House in a conference committee.
State Rep. Jason Isaac, R-Dripping Springs, who co-authored the legislation, said last week he thinks the House version is likely to be adopted by both chambers.
Both chambers have also passed identical measures to ban e-cigarettes on school property and at school functions.
E-cigarettes have grown in popularity since they were introduced in 2005 and now represent a $3 billion industry worldwide, according to the World Health Organization.
Several e-cigarette companies like Altria and Logic Technology support restricting sales to minors. Miguel Martin, the president of Logic, said in an interview that his company has already decided not to sell its products to minors whether a state bans it or not.
"We believe these products are adult-oriented products," Martin said. "They contain nicotine. We have warning labels on our products [that] it's an addictive substance."
The World Health Organization has also warned that fruit and candy-like flavors can make e-cigarettes even more appealing to young people.
Martin said Logic only sells e-cigarettes in menthol and tobacco flavors. He also said e-cigarette companies need to take more responsibility to ensure that minors can't buy e-cigs on the internet, adding that Logic verifies online buyers' age by checking financial and driving records.
"The vast majority of sites, a kid can go on and say, 'Yes, [I'm over 18 years old],' and they can have e-cigarettes sent to their house," Martin said. Alvarado's measure contains beefed-up security measures for internet sales.
On Monday, Republicans Matt Rinaldi of Irving and Tony Tinderholt of Arlington tried unsuccessfully to derail the bill on procedural grounds. Rinaldi said he opposed the bill because it restricts e-cigarette use in public places like airplanes, movie theaters and hospitals, arguing that it should only target sales to minors.
"It's a complete regulation of e-cigarettes to the same extent as tobacco products," he said.
Edgar Walters contributed to this report.
This article originally appeared in The Texas Tribune at http://www.texastribune.org/2015/05/11/house-gives-initial-ok-e-cigarette-ban-minors/.