One of the long-shots of today's Kentucky Derby, is the horse that came in second to the favorite, American Pharoah, at the Arkansas Derby a few weeks ago in Hot Springs.  Although, the horse Far Right, came in second to American Pharoah, the race was 1 1/8 mile, but the Kentucky Derby is a longer race at 1 1/4mile.  Twenty one horses qualified for the most popular race in horse racing, but already two have been scratched this morning, leaving a field of 19, so far.  Anything can happen in a longer race especially with so many horses.  I had a chance to speak with one of Far Right's owners at the Arkansas Derby.  Although disappointed that the horse came in second in the 1 million dollar purse race, the points earned there qualified Far Right to compete in the Kentucky Derby.  American Pharoah may be tough to beat, but anything can happen in horse racing.
It is a small circle of horses that qualify for the Kentucky Derby, and some of these horses have competed before in shorter races, trading off winners.  Another Kentucky Derby horse, Mr. Z, came in third to Far Right in the Arkansas Derby, but came in second to Far Right's third in another race last November.  In that November race, another Kentucky Derby runner , Ochoochoocho, beat them both.  None of these horses including the favorite has even raced a 1 1/4 mile race recently.  So, it may come down to the extra 3/8 of a mile that determines the winner. American Pharoah may be tough to beat, but anything can happen in horse racing.
Far Right is owned by Harry Rosenblum and his wife Kay, shown in white in photo below.  Another partner on the horse is Robert LaPenta.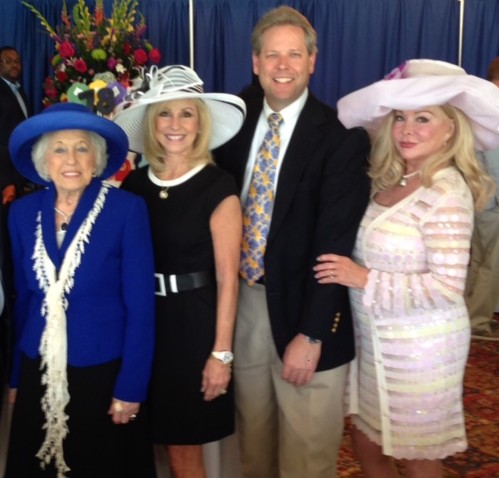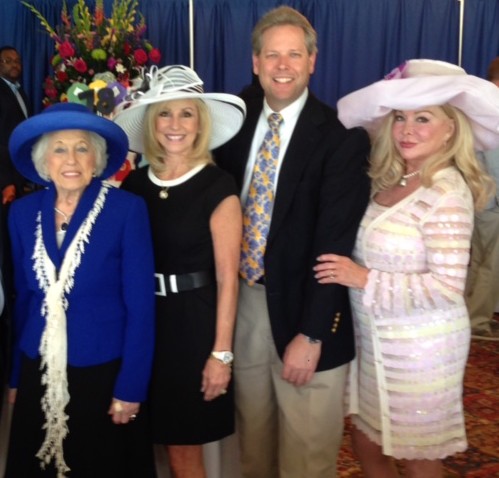 Far Right is shown in an AP photo by Garry Jones in a workout earlier this week at Churchill Downs.