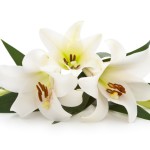 Graveside services for Dawson James Hicks, infant son of Bryan and Rebecca Hicks will be held at 10:00 a.m. Thursday, May 21, 2015 at the Como Cemetery with Rev. Beverly Olsen officiating.
Dawson passed away on Sunday, May 17, 2015 at Hopkins County Memorial Hospital.
He is survived by his parents; brother, Easton Hicks of Como; sister, Jaci Hicks of Como; grandparents, Mark and Jamie Humphrey and Darrin and Becky Hicks; great-grandmother, Mary Barnhart; great-grandparents, George and Lou Ann Hines.
He was preceded in death by his great-grandfather, James Barnhart and great- grandparents, Aubrey and Rena Humphrey.