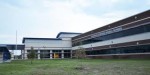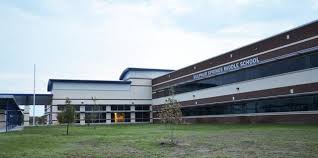 Dallas Opera Education Program will bring "The Billy Goats Gruff" to Sulphur Springs Middle School Friday, May 8. "It's an incredible honor for Sulphur Springs Middle School to be chosen for a performance by The Dallas Opera's touring company, TDO2Go for the third year in a row," said Sulphur Springs Symphony Board Member Sarah Smith. "I believe we are the only town outside the Dallas area they visit. The students have always been drawn in by the singing and acting of this talented group. The experience of hearing an opera will stick with them all their lives."
According to the opera's website, "'The Billy Goats Gruff' is an adaptation by John Davies of the popular folk tale based on scenes from operas by well-known composers W.A. Mozart, G. Donizetti and G. Rossini. It is performed in English and reinforces messages of anti-bullying, the importance of kindness and attending school regularly. Telling the story through the magic of opera with professionally trained talented, animated performers singing and acting, delightful music, costumes, a set and piano accompaniment captivates the children and holds their attention as important messages are conveyed through exciting, live entertainment.
"The story centers on three friends, Lucy, Dandini, and Ernesto, who are bullied as they walk home from school. Lucy's doll is stolen by the bully, Osmin, who also prevents the students from crossing a bridge to get home. The students work together to handle the situation and ultimately teach Osmin about the importance of kindness. At one point, toward the end of the opera, the three friends hold up chalk boards with the words 'Kindness is Contagious.'
"The opera will be performed by four artists in The Dallas Opera's Education Program: Christian Teague, baritone, (Osmin); Agostina Migoni, soprano, (Lucy); Laura Gastinel, mezzosoprano, (Ernesto); and Christopher Leach, tenor, (Dandini). Keyboard accompaniment will be by Mary Dibbern, Music Director of Education and Family Programs. The Touring Production Supervisor is Ryan Lescalleet. The Education Program Senior Manager is Kristian Roberts."
This performance is made possible by gifts from Grocery Supply Company, Dr. James Gulde, North East Texas Choral Society, Sulphur Springs Symphony League and two anonymous
donors. The Dallas Opera's Education Programs are part of The Perot Foundation Education and Community Outreach Programs and are generously supported by The Betty and Steve
Suellentrop Educational Outreach Fund.
The Dallas Opera is committed to bringing quality arts educational programs to the students of North Texas. To maximize the learning opportunity for students, the programs include comprehensive teaching training and TEKS-aligned classroom materials covering language arts,
math, music, social studies, visual arts and more.