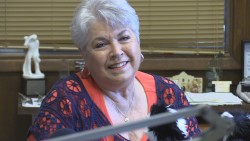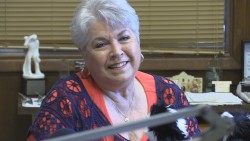 Children's author Frankie Hambrick Capers visited Enola Gay on KSST's Good Morning Show Wednesday morning. Ms. Capers discussed her book Sniffy and Suzy available at Amazon.com and at the Good News Christian Bookstore in the VF Outlet Mall, where there will be a book signing Saturday from 10 a.m. until noon.
The book, which is also a coloring book, focuses on two skunks who thought their smell disqualified them from being on Noah's Ark. The book was released on Amazon February 17. The pair does come to the conclusion that they are welcome on the ark and do enter.
The book is Ms Capers first book. She had the idea for the book 22 years ago. Her son, now 38 and a free lance artist, illustrated the book when he was 16. She wrote the content and has been writing poems for several years now.