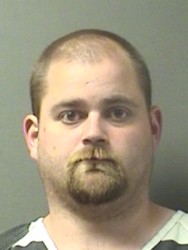 Hopkins County Sheriff's Deputies and Criminal Investigation Department continue to make arrests in burglary cases. Now 11 have been arrested for burglary during the past couple of weeks.
A 24-year old Sulphur Springs man is accused of violating his parole after he was arrested for burglary. Hopkins County Sheriff's deputies accused a man of stealing some items from a complainant at around midnight on May 4. Those items were later taken to a local scarp metal dealer. The deputies arrested the man for burglary of a habitation.
Jeremy Randall Hill was jailed on a charge of violating parole. He is denied bond in the case by the State Department of Pardons and Paroles.