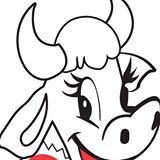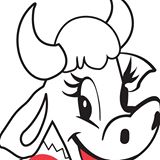 The Annual Texas State Champion Ice Cream Freeze Off will take place Saturday, June 13, 2015  during the Dairy Festival. It will begin at 4 p.m. in front of the Civic Center, leaving plenty of time for people to enjoy the parade and other scheduled activities.
"The biggest thing about ice cream is the people that make it," Chamber of Commerce President Meredith Caddell said.  "So we decided to make it a little different this year. The kids categories are still going to be the same. For the Big Dip category, anybody over 12 years old, the categories  will be plain, fruit. And then we are going to divide the novelty category into two separate categories. We will do a novelty fruit and novelty other."
Prizes for winners of the contest will receive $75 for first place, $50 for second, and $25 for third in the big dip category. In the super scoop, people who have won the competition in the past, all will compete together to win $100 for first place, and $50 for second.
"The greatest thing about it is that it's free to enter," Caddell said. "You just to fill out a registration form, which will be online, and we will also be mailing them this week to all the previous contestants. It just asks what they will be making, and it also has to include the recipe, because we have to make sure anybody that has eggs in their ice cream cooks it and that the eggs aren't raw because we don't want anybody getting sick."
The registration deadline is June 8, 2015. Anybody who registers by the deadline is entered into a special prize drawing.
"We usually have some pretty nice prizes," Caddell said. "Some are gift certificates and things like that in order to entice people to do it. We allow them to come register the day of the Ice Cream Freeze Off, but it just makes it a lot more difficult on us because we have to make sure that they receive their sign, and also get their paperwork done. So we try to encourage people to register prior to the deadline."