McDonald's Corp. announced April 1, 2015 that 90,000 of the 750,000 McDonald's employees would receive a pay raise of one dollar above the local minimum wage starting in July, eventually reaching over $10 an hour. This pay raise only applies to establishments officially owned by the McDonald's Corperation. Any franchise establishments that are owned by individuals are left out of this raise, unless the franchise owner decides to raise the minimum wage as well.
In response to this, protests have erupted in 12 major cities in anger of this exclusive offer pay raise. Protesters demand that the minimum wage be raised to $15 for all establishments, and they demand that they be given the right to form unions without the risk of retaliation. Protesters announced on that April 15, 2015 would see the largest protest with over 200 McDonald's establishments around the nation going on strike.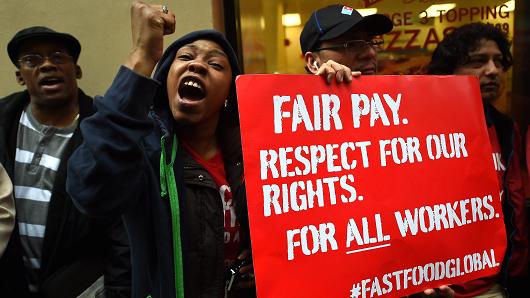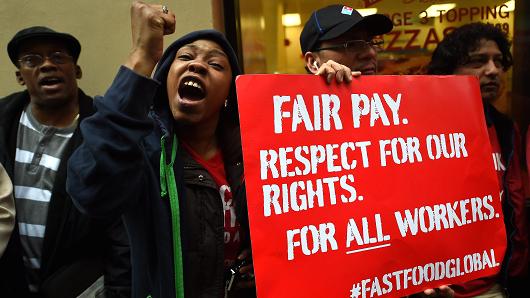 The McDonald's establishment located in Sulphur Springs is owned by a franchise. Repeated attempts to contact the owner of the franchise have failed. However, the general manager has assured that no protests will halt business at the Sulphur Springs establishment or any other establishments owned by the franchise.