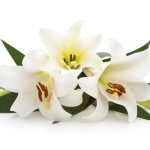 Mrs. Trudy Mae Furlow, age 70 of Winnsboro, passed away on Wednesday, April 22, 2015.
She was born on Tuesday, September 05, 1944 in Ebarb, LA to the late R.D. Lee and Emma Ebarb Lee. She was a homemaker.
She is survived by her husband, Roger Dale Furlow of Winnsboro; son, Tommy Furlow of College Station; daughters, Lisa Sullivan of Winnsboro, Tiffany Furlow of Pickton; brothers, James Lee of Center, Wallace Lee of Zwolle, LA., Robert Lee of Center; sister, Nancy Lee of Pineville, LA.; and seven grandchildren.