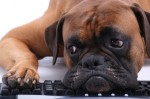 Hearts of Life Animal Rescue will be at the Atwood's Pet Adoption Day on Saturday 5/2 from 10:00 to 4:00.  Come out and join us and take a look at our adorable rescued dogs that are looking for their forever homes.  We're bringing some very precious puppies of all ages and a selected bunch of loving, adorable grown dogs that are needing homes.  It's also Hot Dog Saturday at Atwood's,
2 hot dogs and a drink for $1.00 so come on out!  Thank you for supporting Sulphur Spring's only no-kill shelter.
Hearts of Life Animal Rescue is also having a bake sale on Saturday 5/2 at Petsense.  Donations received at the bake sale will go go toward an on-going dog barn renovation. The renovation, using volunteer labor, is to get all rescued dogs under roof.