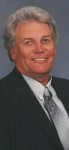 James Ewin Ross, age 77 of Sulphur Springs, TX passed away at Baylor Hospital in Dallas, TX on Tuesday, April 14, 2015 after a lengthy illness.  He was born to Kenneth Ewin and Lillie Mae Reed Ross on November 8, 1937 in Sulphur Springs, TX. He married Linda Coker on Friday, October 13, 1967 which he always considered his lucky day. She survives. He also leaves behind one son, Jimmy Ross of Sulphur Springs and a daughter, Angie Ross of Rowlett.  Survivors also include his mother and three brothers, Casey Ross and wife Pat, Larry Ross and wife Cathey, and Phil Ross and wife Glenda all of Sulphur Springs. Also surviving James are his wife's family who held a special place in his heart,  Bobby and Connie Wood of  Como, Garland and Rose Smith of Arlington, Art and Liz Trepanier of Sulphur Springs, Frankie and Karen Coker of Como and Charlotte Sanders of Los Angeles, CA.  He was preceded in death by his father and one brother Jerry Ross.
Visitation will be held at Murray Orwosky Funeral Home 6:00pm-8:00pm Thursday, April 16, 2015. Services will be held Friday, April 17, 2015 at 2:00pm in the chapel at Murray Orwosky Funeral Home with burial to follow at Greenpond Cemetery. Music will be provided by Larry and Tammy Wood and Kim Bullock.  Rev. Doyle Hayes will officiate the service.  Serving as pallbearers will be nephews Bruce Bullock, Tyler Bullock, Donnie Coker, Russell Coker, Shane Landers, Clint Parker, Tony Ross and George Ray.  Serving as honorary pallbearer will be James' close friend David Green who he referred to as "Big Un".
As a child James and his family lived in South Miami and later in California before returning to Texas. He attended Sulphur Springs High School and left at mid-term of his senior year to join the U.S. Navy where he served aboard the USS Brimington. He grew up in the Church of Christ and later attended the Baptist church.
He was self employed as James E. Ross, Contractor since 1968. He worked up until 2 years ago even though he had to have help getting on and off the bulldozer.  To say that James was a dirt contractor is an understatement.  He was often referred to as a Dirt Artist. He changed the landscape of much of Hopkins County and the surrounding areas with his ability to transform a vision of a lake into reality.  If he wasn't out there on a bulldozer he most likely could be found fishing or hunting. He loved having fish frys for family and friends. He was a fan of the Dallas Cowboys and the Dallas Mavericks.  James also had a liking for trips to Las Vegas and playing the 'one armed bandits'. He seemed to always find the right machine.
We all will miss James' smile and laugh. Memorials may be made to the Greenpond Cemetery Association or Old Tarrant Cemetery Association.