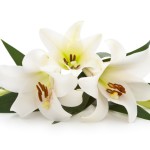 Funeral services for James Arlon "Pete" Bassham, Sr., age 79 of Sulphur Bluff will be held at 11:00 a.m., Thursday, April 23, 2015 at Murray-Orwosky Funeral Home with Rev. Cecil McCloud and Judge Robert Newsom officiating.  Interment will follow with military honors at Sulphur Bluff Cemetery with James Waller, LeRoy Cox, James (Pee Wee) Bassham, Billy Emerson, Roy Herman, Jr., David Caldwell and Mike Guilkey serving as pallbearers.  Honorary pallbearers are Don South, Bruce Fielden, Danny Durham, George Bassham, Jason Cummingham, Montie Flippen and Sulphur Bluff friends, neighbors and co-educators with whom he served.  Visitation will be held Wednesday, April 22, 2015 from 6:00 to 8:00 p.m. at Murray-Orwosky Funeral Home.
James "Pete" passed away on Monday, April 20, 2015 at Baylor University Medical Center in Dallas.
He was born on November 20, 1935, the son of Clarence and Jewel (Tanton) Bassham in Sulphur Bluff.  He attended Sulphur Bluff ISD for twelve years, graduating in 1954.  He served in the U.S. Army from 1959 to 1961, received a BS from the University of Texas Arlington in 1968 and a MS from East Texas State University in 1971.  He was a member of the Sulphur Bluff Baptist Church, a Deacon, Adult Sunday School teacher and sat on the Sulphur Bluff Cemetery Board.
He married Dolores Dorner on September 11, 1954 in Greenville.
Survivors include his wife; two sons, James, Jr. and wife, Rachel of Sulphur Springs and Barry Bassham of Sulphur Springs; grandchildren, Jason Bassham, Kristin Nicole Bassham, Christopher Ross Bassham, Brennan Bassham and Annie Blair Bassham; great-grandchildren, Jonathan, Cera, Tristin, Delilah, Racheal, Brittney and Georgia; sister, Janette Bassham Williams of Bogata; brothers, Bill Bassham and wife, Betty of Sulphur Springs, Jerry Bassham and wife, Lou of Nelta and Larry Bassham and wife, Georgia of Overton.  He is also survived by numerous nieces, nephews, cousins and countless friends.
He was preceded in death by his parents; brother, Jimmy Bassham, brother-in-law, C.R. Williams and niece, Sandy Williams.
James "Pete" enjoyed life and visiting with family and friends.  He will be missed by many.