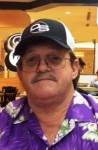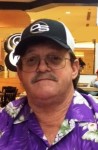 Eldon Russell Adams, age 59, of Alba, passed away Saturday, April 25, 2015 at ETMC in Quitman.
Visitation is scheduled Monday evening 6-8 PM at the Wilson-Orwosky Funeral Home Chapel.  Memorial service will be held Tuesday, April 28th, 10:30 AM, at Pilgrim Rest Baptist Church in the Fellowship Hall.
Eldon was born on July 25, 1955, in Graham, TX to Charles Ray and Olli Jean Otts Adams. He married Patsy Ruth Boughton in Emory, on March 18, 1996. He worked as an oil field consultant for some 40+ years.
He is survived by his wife: Pat Adams, of Alba; daughters: Tristian Adams of Allen; Stacy Magee, and husband, Calvin, of Edmond, OK; Michele Washburn, and husband, David, of Emory; son: Greg Meeks, and wife, Tammy, of Katy; brothers: Carlous Adams, and wife, Debbie, of Giddings; and Montie Adams, and wife, Lauri, of Emory; 9 grandchildren: Morgan and Madison Magee; Randy, Michael, Chris, and Kenny Washburn; Dusty, Bryan, and Amber Meeks; 2 great-grandchildren: Bentley and Khloe Washburn; niece: Carla Arldt, and husband, Steven, of Giddings; nephew: Chantry Adams, and wife, Brandy, of Giddings; numerous other loving family and friends.
He was preceded in death by his brother: Zohn Blaine Adams, and his parents.
Cremation arrangements are under the direction of Wilson-Orwosky Funeral Home of Emory.  Please sign the online guest book for the family at www.wilsonorwoskyfuneralhome.com.