Texas A&M University-Commerce welcomed many pro scouts for NFL teams to Memorial Stadium in Commerce, Texas on Tuesday afternoon. Among the Lions to participate in drills was 2009 Sulphur Springs High School graduate and A&M Commerce quarterback Tyrik Rollison.
Rollison said he was thankful to do the one thing he had looked forward to all his life. He said if he is not drafted next month, he will continue to seek a spot on an NFL roster. He did not think he was 100 percent but was pleased with his performance. "Football is my life right now." Rollison said he was staying in the weight room and working out with an eye to future play.
Remembering his role in the 2008 Texas 4-A Division II state championship title brought to Sulphur Springs from a victory over Dayton in the Alamo Dome, Rollison said that he appreciates the support and love he has received from people in his hometown.
Tyrik spoke about his Pro Scout Day experience and performance with KSST News and Sports Director Don Julian on Tuesday afternoon.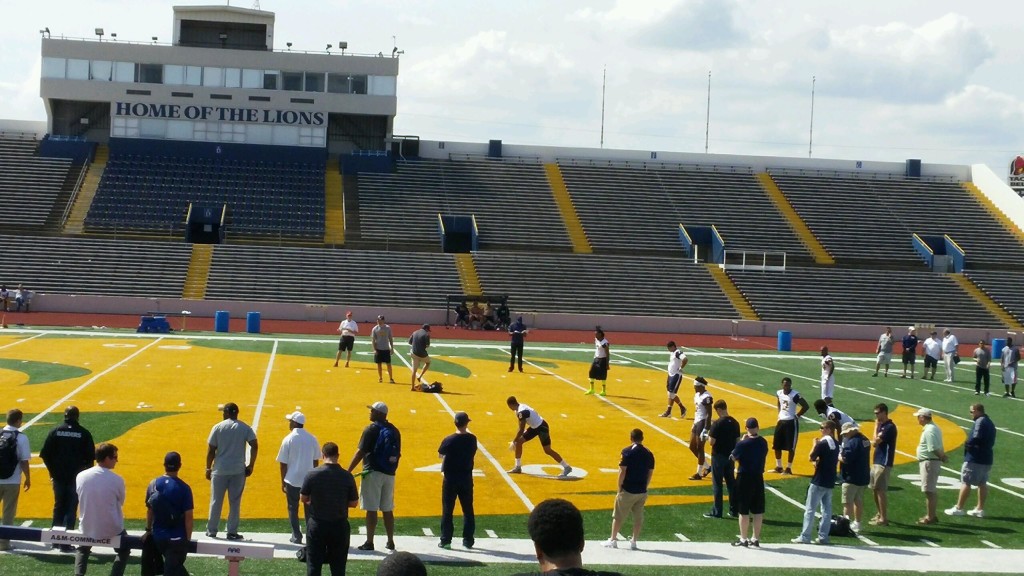 Pro Scouts look on as Rollison participates in passing drills.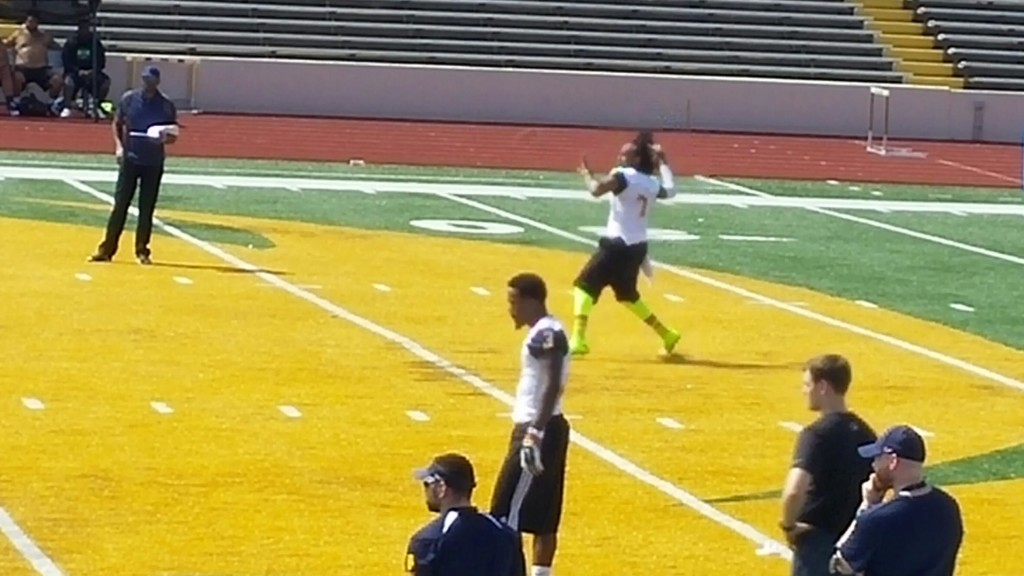 Rollison prepares to launch a pass to a Lions receiver.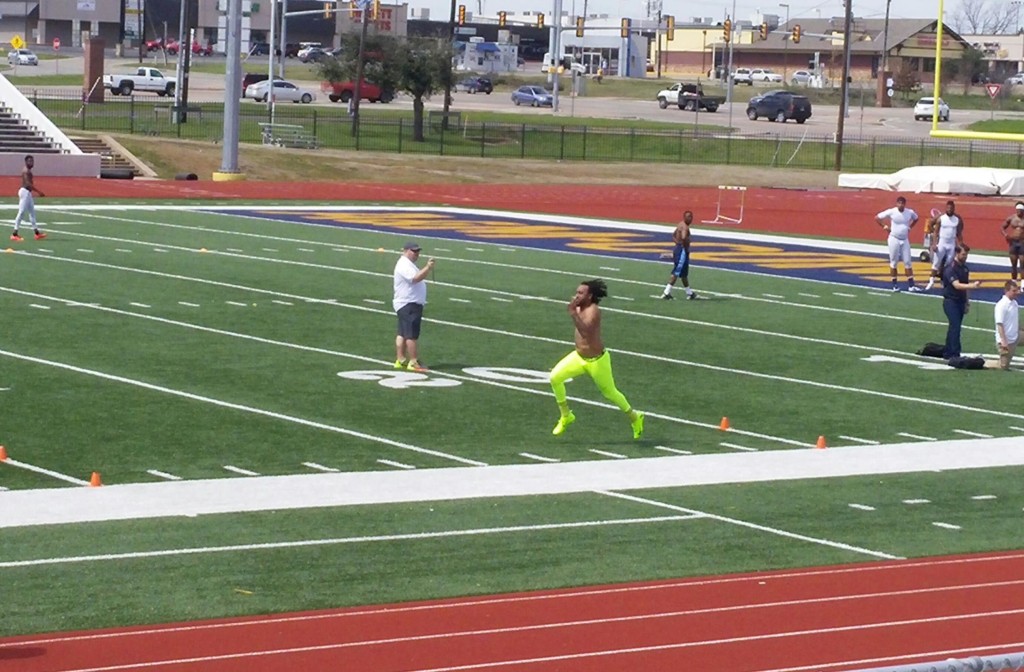 Tyrik Rollison being timed in the 40.