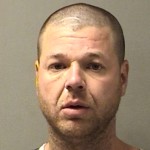 Texas Rangers are investigating the death of Tony Chance Ross, age 34, who died at Trinity Mother Francis Hospital in Tyler following his arrest by Sulphur Springs police and a 11 minute stay in the violence cell in Hopkins County Jail according to SSPD Chief Jay Sanders. Ross was arrested early Friday evening after police responded to a call on Whitworth Street of a shirtless man acting erratically.
As officers responded, a second call was received regarding a door kicked in at a residence on the street. The description given of that man matched the first description received. The first officer on the scene did not find the individual at the residence but the second officer responding did find Ross down the street.
When approached, Ross is said to have balled his fist and charged the officer. The officer tazed Ross but Ross was able to pull the wires out and fled. The officer pursued and a fight insured. Officers said Ross was difficult to contain and they were forced to tazed him more than once. Ross continued to resist even when taken to jail according to Chief Sanders. Ross was placed in the padded cell at Hopkins County jail. Eleven minutes after he was placed in the cell, an officer heard a noise and went to check on Ross. He was face down and unresponsive. 
Officers were able to find a faint pulse and called EMS. CPR was stared at the jail and his pulse was stronger but he was not breathing on his own when he arrived at Hopkins County Memorial Hospital. Ross was transferred to Trinity-Mother Francis Hospital in Tyler where he died from what was at that time called cardiac arrest. 
Find out latest information at: www.ksstradio.com
[pb_vidembed title="" caption="" url="http://www.youtube.com/watch?v=y4P24MaDvcY" type="yt" w="640″ h="480″]