The Sulphur Springs Country Club hosted the Lights of Life Celebration reception and check presentation on Tuesday, March 24. The check contains some of the funds raised from the Lights of Life Campaign & Gala. Various people were recognized for their support of the campaign, helping raise over $285,000 which broke all previous records. The check will give $158,000 to the Memorial Hospital CEO/Michael McAndrew and the hospital Board of Directors.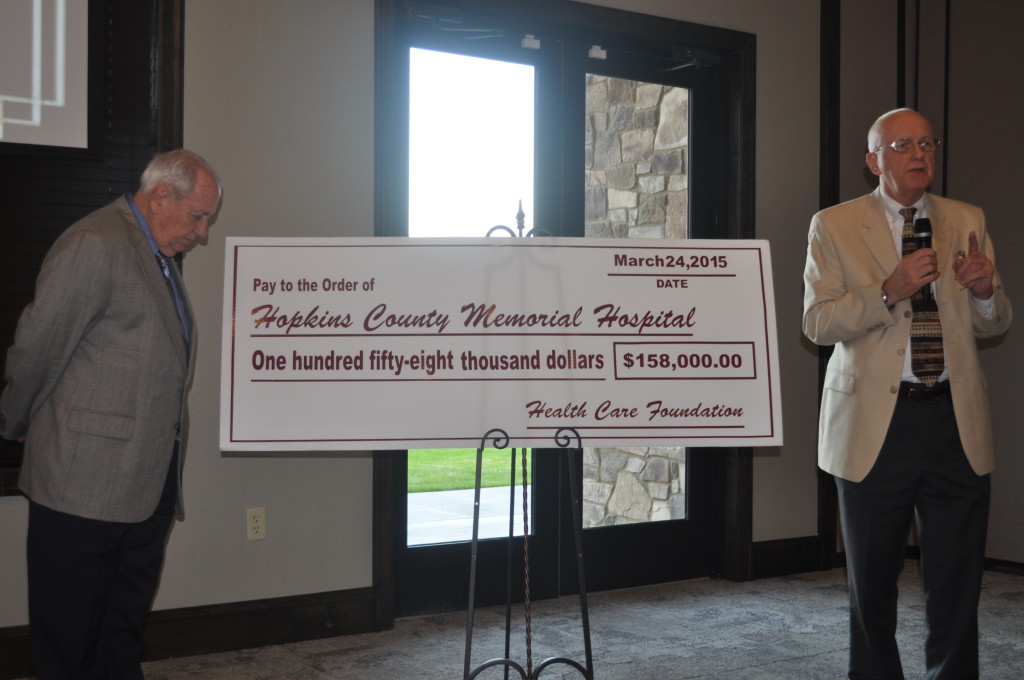 The funds given to Memorial Hospital will be used to purchase 3 new Telemedicine machines, 3 flex coils for the MRI machine, and a new EMS 1st response vehicle. The funds will also be added to the Health Care Foundation "Leaving a Legacy" Endowment Fund.


The Health Care Foundation Board Chair, Bob Weaver also announced that Gloria Mitchell, Donna Rudzik, and Polly Swatsell will serve as the 2015-2016 Lights of Life Campaign & Gala Chairs. The 20th Anniversary of the Annual Lights of Life Campaign & Gala begins November 3. The Gala is scheduled for Saturday, January 23 at the Civic Center. Sponsorship mailing goes out on June 1st.