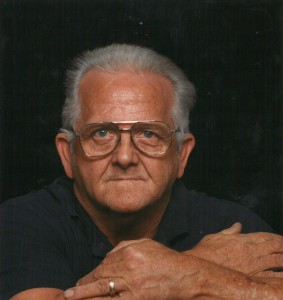 Memorial Service for Levi David Baker "Dee", age 70 of Sulphur Springs will be 1:00 p.m., Saturday, March 7, 2015 at Murray-Orwosky Funeral Home with Jimmy Don Goldsmith officiating.
Levi David "Dee" passed away on Tuesday, March 3, 2015 at Hopkins County Memorial Hospital.  He was born on February 2, 1945 in Sulphur Springs the son of Fred Henry and Birtha Lela (Kite) Baker. He was a truck driver.
Survivors include: sons, James Howard, Carl Smith and Russell Smith; daughter, Rose Kamalsky; sister, Ruby Baldwin; granddaughters, Torie Lambe, Amy Harrington, Drucilla Howard, Destiny Howard, Brooke Loyd, Candace Kittrell, Jennifer Smith, Christina Chambliss, Brenda Hogue, Michelle Kincaid, Meagan Smith and Haley Hamilton; grandsons, James Henry, Jr., Matt White, Tommy Howard, Jr., Jason Howard, Colton Hamilton and numerous great-grandchildren.
He was preceded in death by his parents; wife, Tressie Smith Baker; sons, Robert Howard and Tommy Howard; daughters, Nora Hogue and Susie Goldsmith; brother, Allen Jackson Stacey and sisters, Maeotta Ribdill and Pauline Williams.
The online register can be signed at:
www.murrayorwosky.com